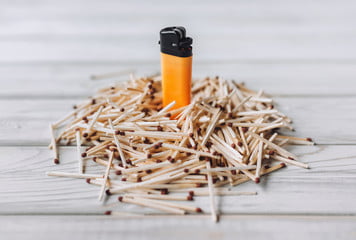 History has shown that those who are are prepared have a better chance at survival than those who are not. You don't really need to take your preparedness to the next level especially if your budget is tight.  But there are a few inexpensive things you should consider stockpiling now.
You never know when something could go wrong, as those who live in California have come to discover during the PG&E blackouts. However, having these five things on hand just in case could make a huge difference if the SHTF.
Obviously, there are far more than just these few things that you could stockpile now as a way to prepare for anything.  I really tried to make a point of stockpiling these five things just because they are incredibly useful, and most (if not all) will have some value if you need to take to a barter system.
*This article contains affiliate links.