Tensions in Syria are rising at an alarming rate this week with President Trump having positioned U.S. military assets in the region. He has made it clear that he is readying a full-on strike at Syrian military targets:
Russia vows to shoot down any and all missiles fired at Syria. Get ready Russia, because they will be coming, nice and new and "smart!" You shouldn't be partners with a Gas Killing Animal who kills his people and enjoys it!

— Donald J. Trump (@realDonaldTrump) April 11, 2018
The situation is dire and we may well be closer to an all-out war than most are willing to admit.
This is real. It's happening. And we could be hours away from an event horizon, the result of which could be devastating.
We encourage our readers to check and re-check preparations just in case.
How this plays out is uncertain. What is certain, is that should things heat up further there will be widespread panic buying for preparedness supplies similar to what we saw play out during the height of North Korean tensions last summer. Within 48 hours preparedness supplies like emergency food, gas masks and radiation pills became unavailable to purchase.
Here are five things we recommend you consider for your immediate preparedness needs in the event of nuclear war:
Advanced Tactical Gas Mask (Rated For Chemical, Biological, Radiological and Nuclear Emergencies)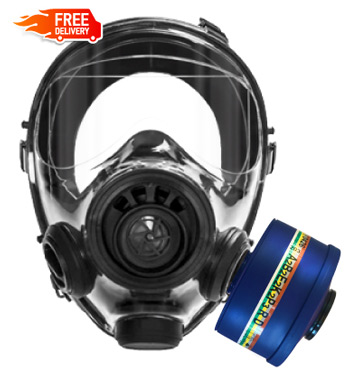 The Mestel SGE 400/3 BB Tactical Gas Mask provides unparalleled protection against chemical, biological, radiological, and nuclear (CBRN) threats.
Originally developed for military, law enforcement, and civil defense applications, the SGE 400/3 BB is now commercially available for use in personal defense.
Its game-changing introduction has created a whole new generation of "advanced" breathing protection devices the world over.
How it protects you:
Effectively removes over 99.97% of poison gases, harmful vapors and radioactive solid particles from inhaled air when accompanied with a Multipurpose 40mm Standard A2B2E2K2P3/RD Threaded Filter
Innovative face seal design allows perfect sealing every time while maintaining an exceptional degree of comfort.
Transparent one piece visor face shield is made of heavy-duty polycarbonate material that protects the face and eyes against extreme-velocity impact forces
Three individual ports allow for customized positioning of the filter. From a personal defense standpoint, the left and right side port option allows for a more comfortable gun aiming position
Can be customized to include optional accessories that increase your personal protection factor. Add the built-in drinking system with canteen kit to provide you with a protected drinking source, upgrade to the integrated hood to protect your head neck and shoulders, or add the special lens frame adapter if you wear prescription eyewear.
Learn more about this advanced tactical gas mask and available packages
---
Anti-Radiation Pills: Potassium Iodide (KI) Thyroid-Blocking Agent for Radiation Protection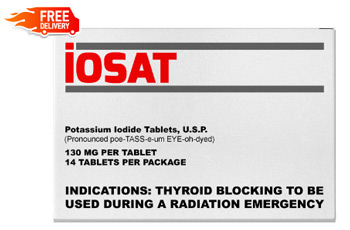 No survival plan is complete without adequate protection against the harmful after-effects of a nuclear or other radiological event.
Protect yourself and your loved ones with iOSAT — it's the only thyroid blocking agent that's approved by the U.S. Food and Drug Administration to protect against nuclear radiation emergencies. Potassium Iodide (KI), the active ingredient in iOSAT™, is clinically proven to protect against up to 99% of all radiation-induced thyroid damage when used as directed.
Learn more about Iosat and Stockpile Yours Now
---
Head-To-Toe Total Body Protection Coveralls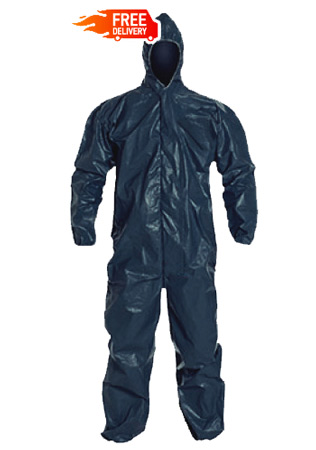 Shield your entire body from the after-effects of a hazardous nuclear, biological, or chemical (N/B/C) event with total protection coveralls.
Head-to-toe protection begins with a multilayer film barrier constructed of tough 200-denier nylon. Specialized polyurethane laminate coatings reinforce the nylon fabric. Then several layers of this high-strength material are bonded together to create a non-porous, airtight seam structure throughout the bodysuit. Included Mil Spec Compliant Gloves offer superior hand protection.
Designed and manufactured in the USA, this coverall is suitable for rigorous activities and rugged situations.
The respirator-fit hood with cinched elastic opening allows for the integration of a tactical gas mask, providing complete coverage and protection.
Click here for sizing chart and more details
---
Multipurpose 40mm Standard A2B2E2K2P3/RD Threaded Filter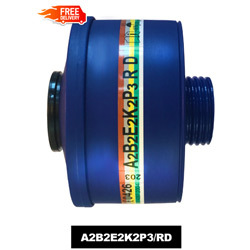 The Mestel Multipurpose 40mm Standard A2B2E2K2P3/RD Threaded Filter fits all SGE 400 Series Tactical Gas Masks (also compatible with most NATO-compliant gas masks).
This filter effectively removes over 99.97% of poison gases, harmful vapors and radioactive solid particles from inhaled air and provides respiratory protection that lasts an average of eight hours per filter, depending on particulate concentration and individual breathing rate.
The ultra-lightweight polypropylene filter housing is very durable and easy to carry in quantity
Click here to order A2B2E2K2P3 / NBC filters
---
Emergency Freeze Dried Food Kits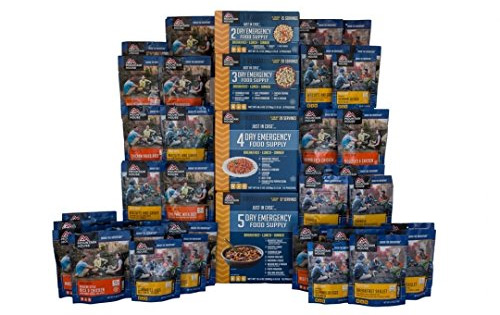 If it hits the fan there is one class of items that are guaranteed to sell out within a few hours. We've seen it time and again in situations with earthquakes, hurricanes and snow storms.
Imagine for a moment what your grocery store will look like when emergency declarations of war are announced across the United States.
You'll have about one hour to get there and chances are there will be complete pandemonium by the time you do.
Preparing in advance of an emergency is critical.
Mountain House is one of the most trusted names in long-term food storage.
Click here to check out multi-day food kits for you and your family