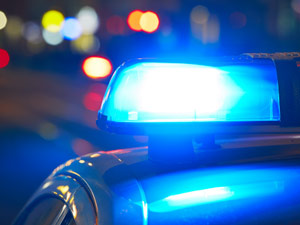 There's no doubt that many abuses have become entrenched in the devastating war against drugs – in which rights have been tossed aside and police have been trained to become thugs.
The most recent episode released via dashcam video proves the point.
This couple were stopped while returning from a family members' funeral by Tennessee cops  who were part of the 23rd Judicial District Drug Task Force, who badgered them to allow police to search their vehicle – despite the fact that they had done nothing to garner police attention other than having an out of state license plate.
As Matt Agorist at the Free Thought Project reported:
In May of 2014, Ronnie and Lisa Hankins were driving back from his grandfather's funeral in Virginia when they were targeted by a gang of police officers in search of cash…. the 23rd Judicial District Drug Task Force, and Hankins [himself a military police officer] correctly predicted that they were about to be pulled over.

[…]

The couple was then pulled over, and the officer quickly separated them before beginning his harassment of Lisa. In the video, the officer is heard badgering Lisa in an attempt to get her to consent to a search.

"You say there's not anything illegal in it. Do you mind if I search it today to make sure?" the officer asked.

Lisa responded, "I'd have to talk to my husband."

The cop continued to intimidate and harass her, "I am asking you for permission to search your vehicle today — and you are well within your rights to say 'no,' and you can say 'yes.' It's totally up to you as to whether you want to show cooperation or not."

[…]

"It seems like Nazi Germany," said Ronnie. "You've got to have the paperwork and the proper authorities to come through Tennessee."
After the police failed to intimidate the couple into "consenting" to a search, the unit pulled out a K-9 dog, who unsurprisingly, gave a positive indication on the car – fitting with the training of a police dog, and the agenda of its drug war efforts.
But there were no drugs in the car.
After dismantling the dashboard and combing through the car, the police admitted they were really looking to seize cash – with the narrative that they 'expected' to find cash rather than drugs since they were bound for California on I-40 from the small Tennessee town.
Watch the video:
Again, the officer actually admitted on tape that they were really just looking for large amounts of cash:
"Well, I'll be honest with you," the officer began, as he attempted to justify this outrageous violation of rights. "With you going this direction, I wouldn't think you'd have drugs in the car — you would have a large amount of money," he said.
The couple told NewsChannel 5 that they believed the police led the dog to make a false alert, and used the K-9 as an excuse to search for cash – which could then be seized under asset forfeiture laws, and split between officers for personal gain.
"You are lying about the dog hitting on the car. The dog didn't hit on the car either. You guys are drug task force. You are out here harassing me and my wife when I am just coming back from a funeral," he said.

"Just like a child, you can make a child say anything you want. You can make a dog do whatever you want to if you train them the right way," Ronnie explained to NewsChannel 5 Investigates.
If true, it is the graft that keeps the drug war corruption going strong.
Know your rights, and assert your rights, even if the cops don't abide by them. They can always be sued after the fact.