The right of the people to be secure in their persons, houses, papers, and effects, against unreasonable searches and seizures, shall not be violated, and no Warrants shall issue, but upon probable cause, supported by Oath or affirmation, and particularly describing the place to be searched, and the persons or things to be seized.

-U.S. Constitution, Fourth Amendment (Ratified December 15, 1791)
Forget all that Constitution non-sense and fast forward 219 years to present day:
Commuters who ride PATCO trains between southern New Jersey and Philadelphia should expect random searches of their clothing, pockets, bags and vehicles on their morning trip to work.

Twelve Transportation Security Administration screeners, armed with an explosive-sniffing K-9, checked 663 commuter bags randomly selected from the morning rush at the Lindenwold station Tuesday.

"It was chaotic," Kevin Greczyn, an accountant from Magnolia who commutes to Philadelphia daily, told the Courier Post. "Nobody was sure what was happening, whether it was safe to get on the train, or whether we were carrying something we shouldn't be."

Delaware River Port Authority Police Chief David McClintock told The Courier Post of Cherry Hill screeners were looking for improvised explosive devices and weapons.

…

The chief says that out of the 6663 bags searched between 6 a.m. and 10 a.m., a crack pipe was the only item confiscated.

source: NBC Philadelphia
In the New America everyone is a suspect – a person of interest. It is clear that no warrants were issued and there was no probable cause.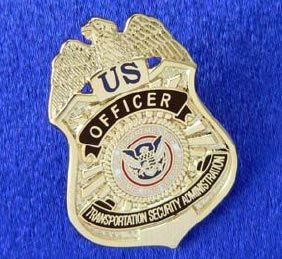 Unless there was a direct threat to the commuters on the PATCO trains, there is no real justification for the TSA to perform these searches.
Of course, they were acting in our interest, and we can be sure the justification from TSA's point of view is, "if you're not doing anything wrong, then you have nothing to worry about."
The TSA is now able to stop anyone, anywhere and search them without a warrant or probable cause. Since the "person," as outlined in the fourth amendment is no longer protected, how long before TSA and other law enforcement agencies justify pre-emptive, random searches of "houses" without warrants or probable cause in the interest of public safety with the justification being that at some point you will enter public space, and thus, may be carrying explosives or restricted weapons and pose a danger to society?
Hat Tip GoldenFoxx