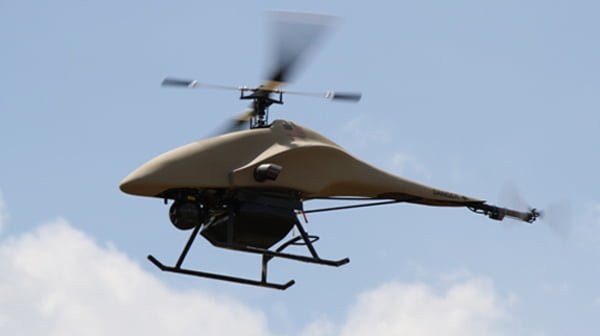 As the government tightens its grip on everything from internet traffic to consumer purchasing habits they'll need new technologies to maintain law and order in the new American paradigm.
The latest weapon's system to be added to the police state quiver is the ShadowHawk Unmanned Aerial Vehicle, slated to be the eye-in-the-sky over Montgomery County, Texas, which has a population of about 500,000 people and neighbors the Greater Houston metropolitan area.
The U-A-V is capable of investigating crimes in progress. It also has night vision and can pick up heat signatures.

It's been used for military operations in countries like Afghanistan and East Africa but now it's coming to a country near you.

"We're the only sheriff's office in the state that's going to have a piece of equipment like this," said Montgomery County Sheriff Tommy Gage.

Sheriff Gage introduced his department's newest tool, the ShadowHawk Unmanned Aerial Vehicle or UAV.

"We look forward to utilizing it in a variety of capacities that protect our employees from harm to the extent possible and to enhance the protection to our citizens and their safety," said Montgomery County Chief Deputy Randy McDaniel.

Source: KBTX
At the bargain price of just $1 per resident, the $500,000 UAV is capable of real-time monitoring during day or night, and if necessary, engaging criminals or suspects with on board weapon systems:
The ShadowHawk is a 50lb mini drone chopper that can be fitted with an XREP taser with the ability to fire four barbed electrodes that can be shot to a distance of 100 feet, delivering "neuromuscular incapacitation" to the victim. The drone can travel at a top speed of 70MPH and can operate for 3.5 hours over land and sea.
In addition to the XREP taser technology, the ShadowHawk MK II can be deployed with more lethal weapons, including a shotgun and grenade launcher.
Vanguard Defense Industries Corporation ShadowHawk Promotional Video:
The Department of Homeland Security and our local law enforcement officials are actively militarizing and weaponizing police forces throughout the country and justifying their actions by claiming it is to protect the people and keep them safe from terrorists. As our readers know, these days this is very much a grey area, with DHS and the FBI having sent out bulletins and publications warning that Americans engaging in everyday activities may be participating in suspicious behavior and domestic terrorism.
How long will it be before the drones turn on the people they purport to protect?