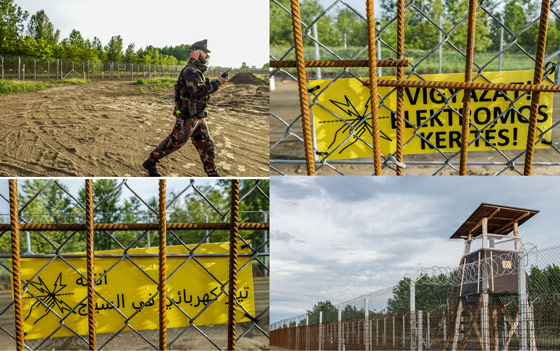 The country of Hungary, 95% of whose citizens opposed European Union migrant quotas in a recent referendum, has reportedly electrified key portions of their border fence.
According to Index.hu, when approaching the border outside of authorized border crossings, those attempting to enter the country will be met with warning signs in Hungarian, Serbian and Arabic advising them that the fence has been electrified.
It may not be a full fence shield, but there are fixed wires running parallel to the ground," reported journalist András Földes. "The 12 wires mounted on insulated points are visible on both fences of the double fence, with insulated portions on the inside of the fences since it's assumed they [the migrants] will only come from the outside if they come in."

"…We also learned that a worker was shaken at the time of the installation and that he was hospitalized," he added.
Though detractors of President Donald Trump's border wall concept have been critical of the idea that a wall would actually stop illegal immigration through America's porous southern border, the Hungarian wall has reportedly reduced illegal crossings into the country by a whopping 97%, with a significant change seen within the first 24 hours after it was installed.
The images below paint a very intimidating picture of what migrants attempting to cross the border will see.
Warning signs in multiple languages: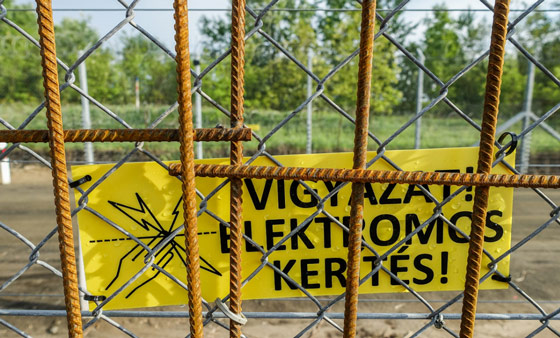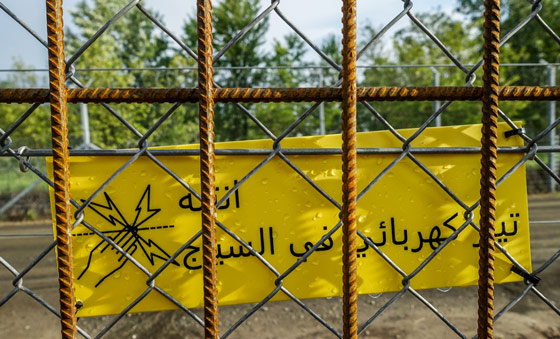 Guard towers: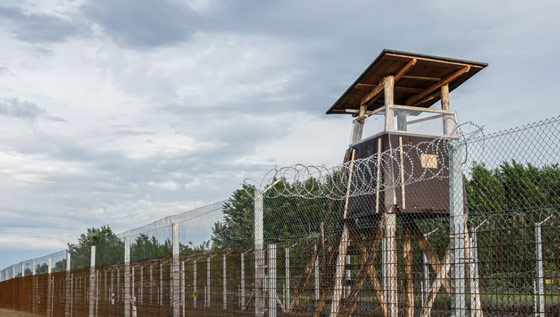 And guards outfitted with fully automatic machine guns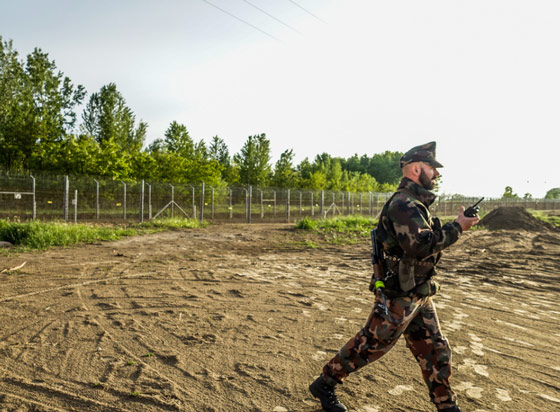 Good luck getting through this: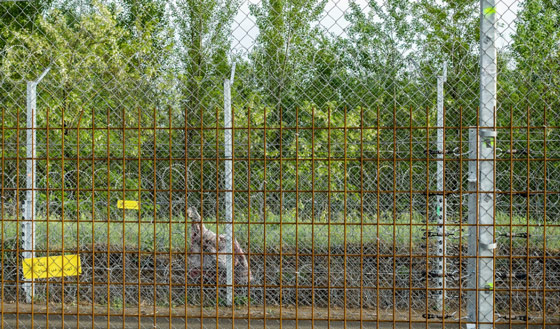 (Images courtesy Index.hu; András Földes)
 Related:
Border Wall Contractors Prepare For Violent Backlash, Ask Trump If They Can Carry Guns
Mexico Is Building A Border Wall "To Keep Illegal Immigrants Out"
This Stunning Chart Shows How Trump's Border Wall Will Stop Illegal Immigration