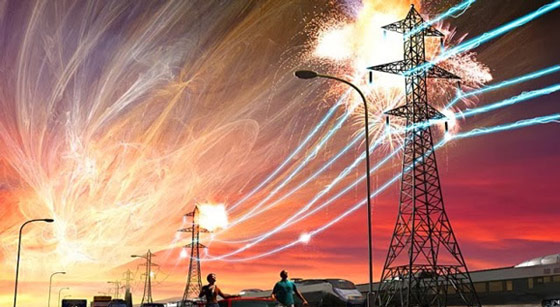 California residents are facing up to a decade of widespread, precautionary, power shut-offs until Pacific Gas & Electric Corp., the bankrupt utility giant, will be able to prevent its power transmission lines from sparking fires, the company's top official said.  Californians could experience power shut-offs for the next ten years.
Chief Executive William D. Johnson said at an emergency meeting Friday of the California Public Utilities Commission in San Francisco, that ten years is a probable timeline. "I think this is probably a 10-year timeline to get to a point where it's really ratcheted down significantly." Of course, that isn't sitting well with Californians or politicians.
Between June and early October, PG&E carried out four power shut-offs in an attempt to prevent wildfires, for which the company is being sued for. The largest and most criticized outage was from October 9 through October 12.  This shut off ended up affecting 738,000 customers in 35 counties radiating outward from the Sacramento area.
https://www.shtfplan.com/headline-news/californias-energy-crisis-blackouts-and-5-gasoline_10142019
"What we saw play out by PG&E last week cannot be repeated," commission President Marybel Batjer said Friday, according to prepared remarks. "The loss of power endangers lives … and imposes additional burdens on our most vulnerable populations." Food spoiled, traffic signals died, and cellphones faded out. Schools and businesses came to a standstill and frustrations grew into concerns over safety as hospitals switched to emergency generators.
"PG&E was not fully prepared to manage such a large-scale power shut-off," said Batjer. During the planned outage, the utility's website crashed and customers unsuccessfully tried to reach the utility by any means for information, according to the Los Angeles Times. 
Even though Batjer says that this "cannot be repeated," PG&E is warning that not only will this be repeated, but there is likely to be ten more years of this repetition. Batjer said the purpose of Friday's meeting was to ensure that the state's utilities "are better prepared — and that their customers are better served — when our state faces the next wildfire threat and if warranted, another power shut-off incident."
PG&E isn't the only utility company likely to shut off power to customers in the coming years. Another utility, Southern California Edison, was weighing potential power shut-offs that could affect some customers in Inyo, Kern, and Los Angeles counties. About 11,500 customers in the Santa Clarita area could be impacted
This potential shutoff was pondered due to a red flag warning, indicating a high risk of fire, that was in effect until late Sunday night for the Pacific coastline south of Santa Barbara and nearby mountains, with dry, gusty winds in the forecast, according to the National Weather Service.