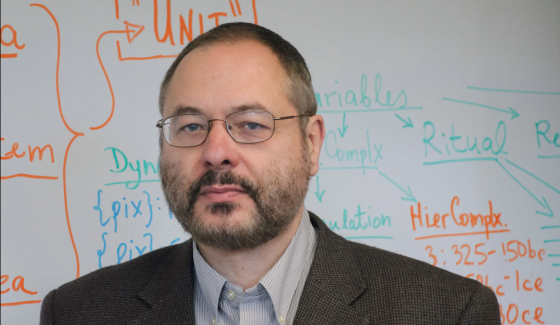 A decade ago, Peter Turchin, a researcher at the University of Connecticut, said 2020 was going to be a messy year.  Now, he's said that even though it's already been difficult, it isn't nearly as bad as it can get.
Turchin thinks the social upheaval is still to come, and it'll be about the dramatic erosion of the middle class (done intentionally with the lockdowns) as money was given to wealthy elitists in large amounts with little left for the regular worker. In 2010, he predicted on Nature.com that the United States would endure major social upheaval beginning around 2020.
"Very long 'secular cycles' interact with shorter-term processes. In the United States, 50-year instability spikes occurred around 1870, 1920, and 1970, so another could be due around 2020," he wrote at the time. "Records show that societies can avert disaster. We need to find ways to ameliorate the negative effects of globalization on people's well-being."
Those negative effects on people's well-being are only ever amplified however, as the elites continue on their quest for world domination and the complete permanent enslavement of mankind.
COVID-19: The Biggest Psyop In Human History
"We are rapidly approaching a historical cusp, at which the U.S. will be particularly vulnerable to violent upheaval," he wrote. "If we understand the causes, we have a chance to prevent it from happening. But the first thing we will have to do is reverse the trend of ever-growing inequality," he said in an essay on Aeon.com.
"As a scientist, I feel vindicated," Turchin said in the Time story recently. "But on the other hand, I am an American and have to live through these hard times." He warned that the worst may be yet to come, as societal crises can typically last for five to 15 years.
This problem discussed by Turchin all comes back to the Federal Reserve, its owners, and their goals for the future.
Turchin says the government's reaction to the COVID-19 pandemic has further worsened the wellbeing of large swaths of the American population. Many have lost their livelihoods and businesses after the government declared them "non-essential." The government has been a leading driver of national instability to help the elitists with their end game and has made the public less likely to trust government institutions, and with good reason. As millions of Americans remain jobless, Turchin says there will be other triggers (psyops) after this. He worries tensions "may escalate all the way to a civil war." And if they don't the elites have plans to force it.
Be prepared, because they will not stop trying to get the NWO established. No government stands in the way, only we do. Stay alert for the next "crisis," which will most definitely be another psyop.
It All Comes Back To The Federal Reserve: The NWO Is Being Shoved Down Our Throats
This can all end. But we have to recognize the problem, and most people are too concerned about keeping the current rigged and corrupt system in place to actually worry about their freedom and the future of their children. Once we stand together and leave the Matrix en masse, the entire system crumbles.  It needs your compliance. They need us. We do not need them. It's going to take several more created crisis for people to figure it out, which is the worst part, and every future crisis designed to divide us and keep us dependent on the rigged system will bring us closer to the New World Order.
Robert Kiyosaki: What The Elites Don't Want You To Know
"It is well enough that people of the nation do not understand our banking and monetary system, for if they did, I believe there would be a revolution before tomorrow morning." –Henry Ford