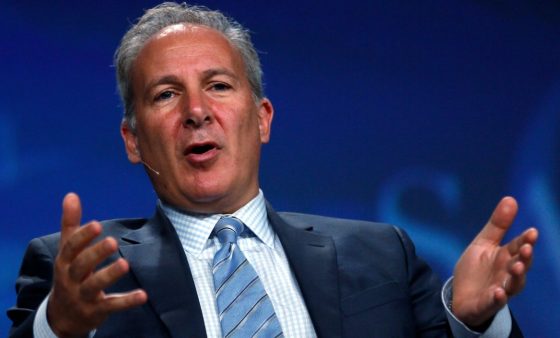 In his most recent podcast, Peter Schiff talked about coronavirus and the impact that the outbreak is having on the markets. Schiff says that aggressive money printing will not stop or cure the coronavirus.
Earlier this month, Peter said he thought the virus was just an excuse for stock market woes. At the time he believed the market was poised to fall anyway. But as it turns out, coronavirus has actually helped the US stock market because it has led central banks to pump even more liquidity into the world financial system.
Global Centralization Is The Cause Of Crisis – Not The Cure
All this means more liquidity — central banks easing. In fact, that is exactly what has already happened, except the new easing is taking place, for now, outside the United States, particularly in China."
Listen to Schiff's entire podcast below:
Although the new money is primarily being created in China, it is flowing into dollars and into US stocks – as seen by the dollar index being up. Last week, US stock markets once again made all-time record highs.
In fact, I think but for the coronavirus, the US stock market would still be selling off. But because of the central bank stimulus that has been the result of fears over the coronavirus, that actually benefitted not only the US dollar, but the US stock market.

Why would the Federal Reserve respond, or why would any central bank respond to that by printing money? How does printing more money solve that problem? It doesn't. In fact, it actually exacerbates it. But you know, everybody looks at central bankers as if they've got the solution to every problem. They don't. They don't have the magic wand. They just have a printing press. And all that creates is inflation. –Peter Schiff
[WATCH] Precious Metals Expert: "Men Go MAD In Herds, & Recover Their Senses Slowly"
In fact, if central bankers were really going to do the right thing, the appropriate response would be to drain liquidity from the markets, not supply even more.
Peter explained how the Fed was originally intended to create an "elastic" money supply that would expand or contract along with economic output. Today, the money supply only goes in one direction — that's up.
The economy is strong, print money. The economy is weak, print even more money.
Gold Is ON FIRE! But Prices Aren't Prime time Just Yet…