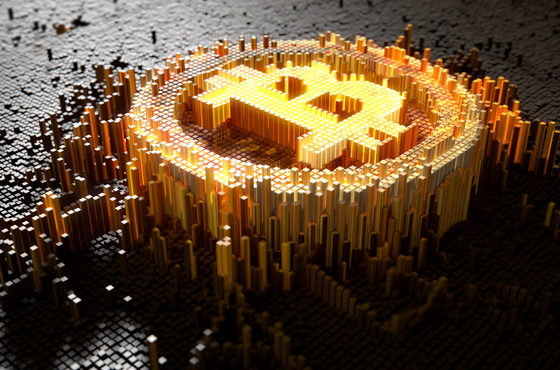 Leaked Pentagon war games documents show that the United States government has plans to put down a "Bitcoin rebellion." The state has never like decentralized currencies because they cannot control or relate them, and the U.S. government is concerned Generation Z will rebel against the central banks by using Bitcoin instead of Federal Reserve notes.
The United States has been creating military simulations, otherwise known as "war games," for years now, writes Bitcoin News. In fact, the Pentagon and various professional analysts created a permanent war gaming facility for simulations. This week a report indicates that Pentagon officials have purportedly created a war game that involves Generation Z (Gen Z) and the rebels leverage bitcoin to fight a corrupt system.
In case anyone hasn't figured it out yet, the central banking system is corrupt. Those who use Bitcoin want to remove themselves from corruption and protect themselves against the dollar's demise. And the Pentagon is looking at taking action against those who do so.
On June 5, 2020, the news outlet, The Intercept, published a leaked document that shows the Pentagon's alleged plans for a specific war game. The game is a theory or simulation of events created theoretically, so analysts can discover what could happen if certain things transpired. Essentially the Pentagon's latest war game simulation theory involves the cryptocurrency bitcoin and the generation known as Gen Z.
Essentially, the war game scenario created by the Pentagon is called a "Notional Exercise Material for Educational Purposes Only" and it was allegedly distributed by Joint Land, Air, and Sea Strategic Special Program (JLASS).

The documents obtained by The Intercept describe a scenario that involves Gen Z fighting a corrupt government run by financial incumbents and corporate entities. The Gen Z rebels basically take back a number of stolen funds from the status quo and they put the money into the cryptocurrency ecosystem, specifically bitcoin.

Basically, The Intercept highlights that the war game scenario becomes a "global cyber campaign to expose injustice and corruption." Interestingly the Pentagon war game that involves Gen Z and bitcoin comes at a time when the world is feeling a lot of unrest. –Bitcoin News
The war game scenario calls Gen Z's act a "Zbellion" and the timeline begins eerily during the middle or end of 2020. The members of the Zbellion feel disenfranchised and that the "system is rigged." They take from the corrupt government by using the counter-economy. Malware is used to siphon funds from the fraudulent globalist powers that have oppressed Gen Z.
This sounds like the government is already preparing to fight those who reject the central banks controlled and centralized power over the money supply. Go to 10:28 in the following video for a good analysis of the "war games."