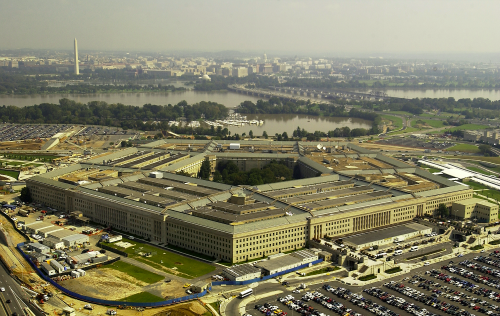 The United States government has to be one of the shadiest of them all as they lie and tell the slaves they are free while they brainwash them with a secret army.  The Pentagon is using the world's largest "secret army" to brainwash domestic civilians and effect changes "abroad."
NOTE: If you are still stuck in the left vs. right paradigm lie, this article is going to trigger you.
 Newsweek has reported that this secret government force has also been manipulating social media as mind control and brainwashing technique. After a two-year investigation, the outlet reported that the undercover army consists of around 60,000 people, many of whom use fake identities to carry out their "assignments". The Pentagon's agents operate in real life and online, with some even embedded in private businesses and well-known companies.
Newsweek's exclusive report on this secret world is the result of a two-year investigation involving the examination of over 600 resumes and 1,000 job postings, dozens of Freedom of Information Act requests, and scores of interviews with participants and defense decision-makers. What emerges is a window into not just a little-known sector of the American military, but also a completely unregulated practice. No one knows the program's total size, and the explosion of signature reduction has never been examined for its impact on military policies and culture. Congress has never held a hearing on the subject. And yet the military developing this gigantic clandestine force challenges U.S. laws, the Geneva Conventions, the code of military conduct, and basic accountability. -Newsweek
However, the fastest-growing group within the Pentagon's clandestine force operates exclusively online. These "cyber fighters" assume fake identities to gather intelligence and search for "publicly accessible information" on the internet. They even reportedly take part in "campaigns to influence and manipulate social media." Hundreds of these shadowy keyboard warriors are employees of the National Security Agency, Newsweek reported.
We are being played. If you still cannot see that government is slavery, at this point, it may not be possible to awaken you to this system of lies, control, manipulation, and corruption. In the "land of the free" where people are increasingly realizing how enslaved they truly are, this should outrage the masses. But it probably won't.  Some will likely even defend this simply because it's the Pentagon doing it and they were taught to worship the military regardless of the action committed.
We had better wake up.  Time is ticking.