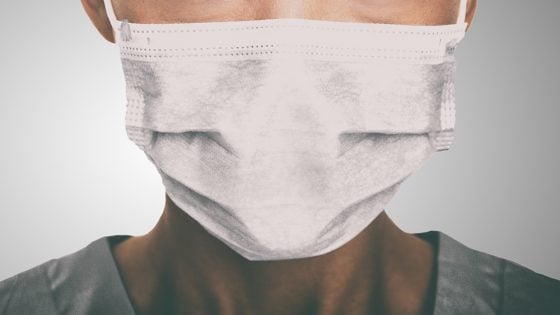 While the coronavirus has so far mostly impacted China, other countries are on the verge of outbreaks now too.  As on health official says that Japan is "on the cusp" of their own outbreak, France warned that this virus is going to become a pandemic.
Former FDA Commissioner Scott Gottlieb said the public should start focusing on COVID-19 (the official name of the coronavirus) cases outside of China when considering the global risk. He said Japan appears to be "on the cusp of an outbreak" with 59 confirmed cases and one death so far.  Gottlieb made these comments on CNBC'S Squawk Box. "If you start to see this become an epidemic in other nations … that's going to be extremely worrisome that we're not going to control this globally," Gottlieb said.
Japan has also reported another 88 people aboard the Diamond Princess cruise liner have tested positive for the coronavirus, taking the total number of on-board infections to 542. Japan's public broadcaster NHK, citing the health ministry, said Tuesday that 65 of the 88 people found to have contracted COVID-19 had no symptoms. A total of 2,404 passengers and crew members have been tested for the virus, the health ministry reportedly said, with 542 infections. The cruise liner is currently quarantined in Japan's port of Yokohama. –CNBC
HOW TO PREPARE YOUR HOME (QUARANTINE) FOR A PANDEMIC
This news comes as France warns that this outbreak will become a pandemic.  French Health Minister Olivier Veran has reportedly cautioned there is a "credible risk" that China's fast-spreading coronavirus could escalate into a global pandemic. Speaking to France Info radio Tuesday morning, Veran said the prospect of the coronavirus spreading worldwide was "both a working assumption and a credible risk." The World Health Organization recognizes a pandemic as the worldwide spread of a new disease, and this one is on track to make that distinction. Last month, the United Nations health agency declared the coronavirus a global emergency. 
Top Health Official Warning: Coronavirus Is Nearing PANDEMIC Levels
As this virus spreads, face masks are selling out everywhere.  The N100 face masks seem to be the best option available right now; not all are created equal.  Surgical masks may help, but they won't be nearly as effective as a face mask that secures tightly around your nose and mouth.  Some health officials even suggest protecting the eyes as well.
Epidemiologist: You Can't Keep The Coronavirus Out of The U.S.
So far, there have been 73,437 (if you trust China's numbers) people infected and 1874 have died.