This article was originally published by Micahel Snyder at The End of the American Dream.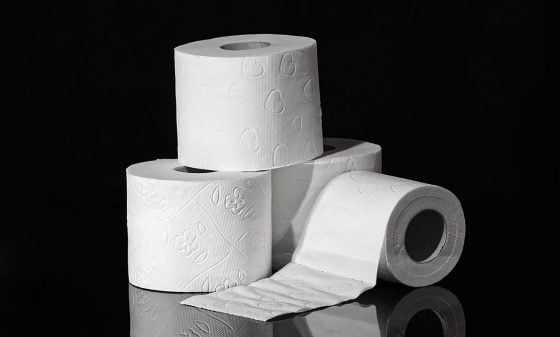 The American people have wasted the last three years.  If you don't know what I am talking about, stick with me, because you will definitely get my point by the end of this article.
Three years ago, Donald Trump beat Hillary Clinton in one of the greatest election upsets in American history.  Many conservatives have used the word "reprieve" to describe what happened, but the truth is that it was actually an opportunity.  It was an opportunity for this nation to move in a fundamentally different direction culturally, but it would be up to the American people to decide if that would actually happen or not.  Unfortunately, it didn't happen.  Instead, just about every form of evil that you can possibly imagine is running rampant in our society, and things are getting worse with each passing day.  No matter who wins the next presidential election, and no matter who controls Congress, there is no future for our country if we stay on the path that we are currently on.  Our culture is steadily swirling down the toilet, and most Americans don't seem to care.
On Monday, we witnessed a watershed cultural moment that perfectly illustrates what I am talking about.
For many years, Chick-Fil-A was one of the few major corporations in America that was openly resisting the rising forces of political correctness.  They literally became a heroic counter-cultural symbol for many of us, because they were willing to take a bold stand for the truth even as they endured endless attacks from rabid politically correct militants.
But now Chick-Fil-A has unconditionally surrendered to the politically correct crowd.  On Monday, the company announced that they would no longer be donating money to The Salvation Army and the Fellowship of Christian Athletes.  And CNBC is reporting that this decision was made because both of those organizations "have a history of opposing same-sex marriage"…
Chick-Fil-A said on Monday that it has stopped funding two Christian charities after coming under fire in recent weeks from LGBTQ activists.

The fast-food chain's foundation has donated millions of dollars to The Salvation Army and the Fellowship of Christian Athletes. Both organizations have a history of opposing same-sex marriage.
Seriously?
Has our society gone so far down the toilet that it is now considered to be "evil" to give money to The Salvation Army?
Are you kidding me?
Look, the truth is that the Salvation Army is not even remotely a radical organization, and yet the politically correct crowd all over America is calling on everyone to boycott it.
Is this really where our society is heading?
Needless to say, a lot of conservatives were absolutely outraged by Chick-Fil-A's decision.  For example, this is what Allie Beth Stuckey had to say about it on Twitter…
Really @ChickfilA? This is the direction you want to go? You've garnered the unconditional support of millions not in spite of but BECAUSE OF your stances, which is the sole reason you're successful. Idiocy. Bye!
I totally agree with her.
I will no longer be eating at Chick-Fil-A either, and I hope that millions of other outraged Americans will make the same decision.
Sadly, virtually every single day there are more examples in the news of the extreme moral decay that is eating away at the fabric of our society like a very aggressive form of cancer.
And we can see examples of this all around us.
For instance, a business owner in Denver was recently fined for refusing to pick up the poop and discarded needles that drug addicts were continually leaving in front of his store…
One businessman in Denver's Five Points neighborhood is being fined by the city for his refusal to pick up human waste. He believes the problem goes deeper than just what's happening on the sidewalk outside his business.

Jawaid Bazyar has seen it all out side of his business near Curtis St. and 24th in Denver's Five Points Neighborhood.

"There's food, trash, drug deals. In the alley, we get the defecation, drug needles," he told CBS's Dominic Garcia.
In the past, many Americans tended to look down upon "third world countries", but the truth is that we are literally becoming a third world country.
In Oakland, the number of homeless people has risen by 47 percent over the past two years, and this is causing all sorts of social problems.  The following comes from Fox News…
Freddie lives in a hole in Oakland. The middle-aged, longtime heroin addict has no running water, electricity or a bathroom. He does have six pigeons and a feral cat that keep guard over his belongings and hiss at strangers who get too close. He sleeps on a bed of trash and his open-air home is a hodgepodge of reminders that Freddie is not OK. He spends most days cleaning up the sidewalk opposite his home. On days when the drugs really kick in, he can be seen sweeping dirt from one side of a dirt lot to the other.

There are a lot of Freddies in Oakland — people who are down on their luck or pushed out of their homes and struggling with mental illness who find it easier to turn to drugs than face reality.
And this is actually happening in one of the most prosperous areas of the entire country.
In fact, no city in America has prospered more during the Internet era than San Francisco, and it has literally become a cesspool of human degradation.  If you can believe it, during the first 10 months of this year there have been 25,084 official complaints about feces in the streets…
The City of San Francisco's Department of Public Works responded to tens of thousands of "human or animal waste" reports in the first 10 months of 2019, according to the city data.

The department responded to 25,084 such cases from January through October of this year, according to the city's 311 data portal.
I find it highly ironic that the city at the epicenter of America's tech boom is literally being used as a toilet.
Sadly, these examples from Denver, Oakland, and San Francisco are not even worth comparing to the absolutely disgusting cesspools of filth and corruption that the halls of power in Washington and New York have become.
Our nation is speeding toward a date with destiny, and the road that we are on only leads to one destination.
Last month I wrote an article entitled "The Book Is About To Close On The Late Great United States Of America", and in that article, I tried to get people to understand how late the hour has become.
We are running out of time, and yet our society continues to refuse to change course.
In the end, we will reap what we have sown, and nobody will be able to argue that we do not deserve our fate.
About the Author: I am a voice crying out for change in a society that generally seems content to stay asleep. My name is Michael Snyder and I am the publisher of The Economic Collapse Blog, End Of The American Dream and The Most Important News, and the articles that I publish on those sites are republished on dozens of other prominent websites all over the globe. I have written four books that are available on Amazon.com including The Beginning Of The End, Get Prepared Now, and Living A Life That Really Matters. (#CommissionsEarned) By purchasing those books you help to support my work. I always freely and happily allow others to republish my articles on their own websites, but due to government regulations, I need those that republish my articles to include this "About the Author" section with each article. In order to comply with those government regulations, I need to tell you that the controversial opinions in this article are mine alone and do not necessarily reflect the views of the websites where my work is republished. This article may contain opinions on political matters, but it is not intended to promote the candidacy of any particular political candidate. The material contained in this article is for general information purposes only, and readers should consult licensed professionals before making any legal, business, financial or health decisions. Those responding to this article by making comments are solely responsible for their viewpoints, and those viewpoints do not necessarily represent the viewpoints of Michael Snyder or the operators of the websites where my work is republished. I encourage you to follow me on social media on Facebook and Twitter, and anyway that you can share these articles with others is a great help.