With America having hit its debt ceiling yet again, the Executive Branch has determined that a closure of certain services is necessary to keep the country running efficiently. The ocean, for example, has been closed because apparently beaches and water can't operate without government intervention. The Amber Alert web site, which helps police and parents locate missing children, has been shutdown due to lack of funds. And, hundreds of thousands of government workers have been furloughed without pay. They've even gone so far as to remove well pumps along a 184 mile trail from Washington D.C. to Pittsburgh, so that anyone who dares to use it will have no water to drink.
But there is no need to worry. Essential government operations are still very much actively working. The policing apparatus around the nation, especially on Federal lands, has been beefed up to ensure no one is violating the closures. Congress is still being paid by taxpayers, so they can continue to pass laws unabated. And, Michelle Obama's Let's Move web site remains operational, so we can eat healthy, and enjoy some song and dance while we do it.
The examples of President Obama's hypocrisy are outrageous, and perhaps none more so than the experience of Joyce Spencer and sixty of her fellow neighbors who have homes on Lake Mead, which is a designated National Recreation Area.
While President Obama and his family continue to experience the luxurious benefits of living off the American taxpayer on federally designated lands, the Spencers have been kicked out of their homes by force.
The government shutdown is being felt close to home for some locals.

They say they're being forced out of private homes on Lake Mead because they sit on federal land. 

Joyce Spencer is 77-years-old and her husband Ralph is 80. They've been spending most of their time in the family ice cream store since going home isn't an option.

The Spencers never expected to be forced out of their Lake Mead home, which they've owned since the 70s, but on Thursday, a park ranger said they had 24 hours to get out.

"I had to go to town today and buy Ralph undershirts and jeans because I forgot his pants," Joyce Spencer told Action News.

The Stewart's Point home sits on federal land, so even though the Spencers own their cabin outright, they're not allowed in until the government reopens.

Park officials said property owners can visit only to retrieve belongings; they sent Action News a statement which reads in part, "Unfortunately overnight stays are not permitted until a budget is passed and the park can reopen."

…

The Spencers said it's their property and they should be allowed in, shutdown or not.

Via: Blacklisted News and End the Lie
This isn't the only example of government shutting down the private sector. In South Carolina, access to a private Inn operating on Federal lands was restricted.
On Friday, the owner, Bruce O'Connell, decided to defy the government and reopen his dining room, gift shop and country store. That lasted about two hours. National Park Service rangers blocked the entrances to the Pisgah Inn on the Blue Ridge Parkway, effectively shutting down business at the height of tourism season. The inn was booked solid for October.

The feds also tried to close another privately-funded tourist site – George Washington's Mt. Vernon estate. The National Park Service showed up on Tuesday and barricaded the parking lots.

Source: The Daily Sheeple
What this demonstrates is that government and those who use it to wield power will always put their needs first – starting from the President and going all the way down the line.
Should our country ever be faced with a serious fiscal calamity or economic emergency, the little people will be government's last priority.
Sensibility, fairness and empathy will be tossed to the wind, and you will be left with no recourse or relief.
The only example of how far the government is prepared to go is the aftermath of the Marathon bombing, when the entire Boston metropolitan area was essentially under a state of De Facto Martial Law: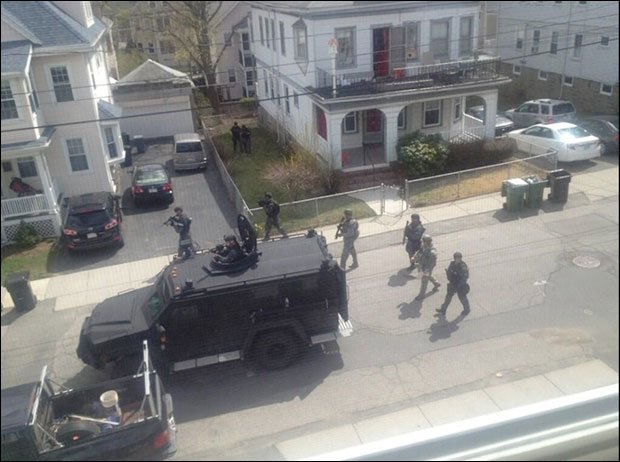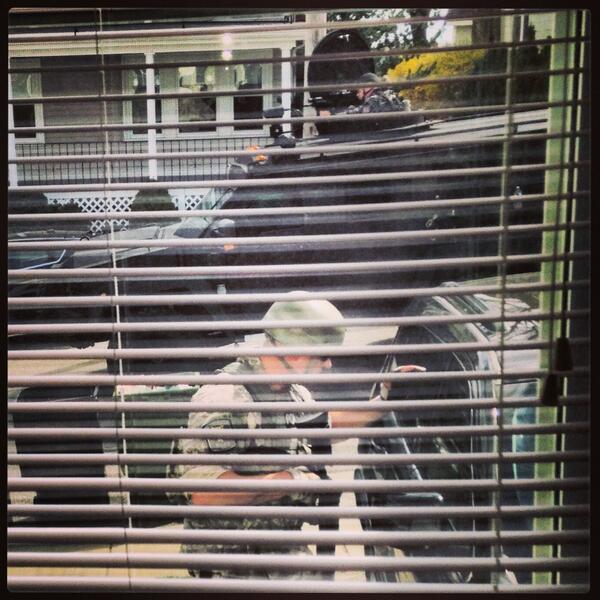 An angry Park Services Ranger summed it up last week when he shared his directives with the public. "We've been told to make life as difficult for people as we can," he said in disgust.
They will stop at nothing to push forth their agenda, whatever it may be.
Expect it. Prepare for it.