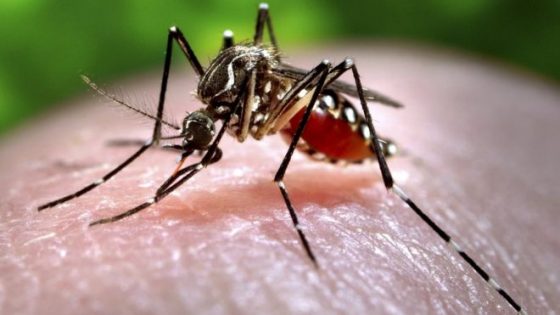 The yellow fever outbreak in Brazil has taken a backseat to the flu outbreak spreading globally.  But, the death toll from yellow fever has now tripled and travelers are being warned.
The World Health Organization (WHO) said on Monday there are 35 confirmed cases of the disease, including a case confirmed in the Netherlands for a traveler who had recently visited Sao Paulo state. Sao Paulo even closed its zoo and botanical gardens Tuesday as the yellow fever outbreak that has led to 70 deaths is picking up steam.
The big Inhotim art park, which attracts visitors from all over the world, also announced that all visitors would have to show proof of yellow fever vaccination to be allowed to enter. The park said the measure was preventative only and that so far, no case of yellow fever had been found there.
Yellow fever is a potentially life-threatening viral disease that is transmitted to people by the bite of an infected mosquito. Yellow fever is a very rare cause of illness in U.S. travelers. The degree of sickness ranges in severity from a self-limited febrile illness to severe liver disease with bleeding, and even death. The virus has killed 20 people since July.
Health officials have said the disease could quickly spread and become an epidemic in crowded areas, but immunologist Dr. Anthony Fauci told Daily Mail Online that getting the yellow fever shot is the best way to prevent travel-related cases of yellow fever. Brazilians stood in lines for hours to get yellow fever vaccinations in the country's largest states, including Sao Paulo, last week.
The WHO said 777 human cases of yellow fever had been reported in eight Brazilian states since December 2016 and that 261 people had died from the virus.  WHO officials said the confirmed cases of yellow fever are likely to have been contracted in areas where there have been yellow fever outbreaks among primates. "There is an ongoing threat of an outbreak related to the fact in non-human primates," D. Fauci explained. "There is an ongoing reservoir of yellow fever."