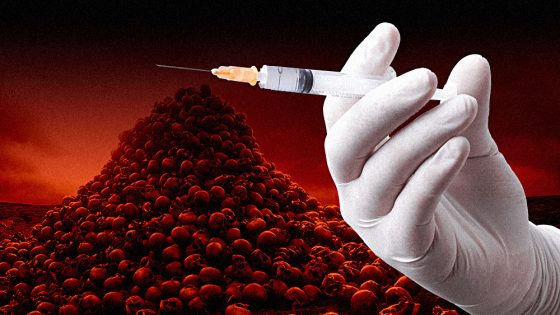 Not long after the announcement and advancement of a vaccine passport, Oregon is reporting there are 6 cases of the Indian COVID-19 variant, B.1.617. The Oregon Health Authority has identified the first cases of the highly transmissible COVID-19 variant that has devastated India this spring.
Think this will help the state push for the full-blown tyranny of a vaccine passport? It's just something to think about.
Public health officials first reported two cases of one of the variant's subtypes — B.1.617.2 — on May 12, followed by two more cases on May 19 and another two cases Wednesday. Health authority spokesman Tim Heider said Wednesday that at least one of the cases was detected in someone who'd traveled internationally recently. -Oregon Live
Scientists are worried about B.1.617 and its subtypes because they suspect it's largely responsible for propelling India to the highest weekly case and death counts in the world in recent weeks. One study found it might be up to 50% more contagious than the B.1.1.7 variant, which is thought to be up to 50% more contagious than the strain that had dominated cases in the United States until March when B.1.1.7 took over.
Remember, more contagious does NOT mean more deadly.
And Oregon "authorities" want you to know that all you have to do, is roll up your sleeve, and take the experimental gene therapy shot and you'll be fine.
There is one bit of good news in all of this: A study of the Pfizer-BioNTech vaccine by British public health officials found the vaccine to be 88% effective at preventing symptomatic disease caused by B.1.617 in fully vaccinated people. About 40% of the U.S. population is fully vaccinated, compared to 3% in India. -Oregon Live
COVID-19 mRNA Shots Are Legally Not Vaccines
Stay alert and remain in a state of logic and critical thinking.  Ask the tough questions even if you are blasted for it.  Use your discernment and keep your preps up to par to the best of your ability. No one really knows what's going to happen next, but most can feel an epic build-up to something.