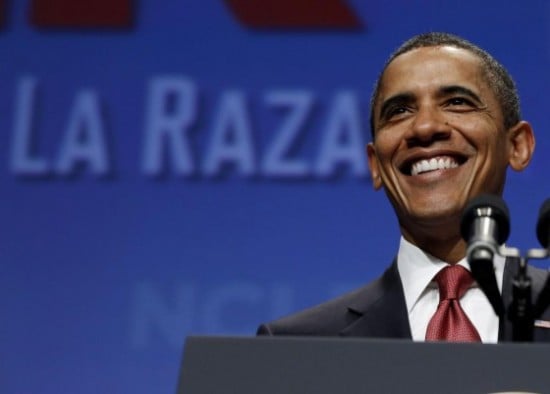 In the midst of the worst economic crisis since the Great Depression in which millions of Americans have lost jobs we can expect even more competition in the employment marketplace.
According to AP sources, President Obama will speak today about a new administration policy that will grant immunity from deportation for some 800,000 immigrants who have entered the country illegally.
The Obama administration will stop deporting and begin granting work permits to younger illegal immigrants who came to the U.S. as children and have since led law-abiding lives. The election-year initiative addresses a top priority of an influential Latino electorate that has been vocal in its opposition to administration deportation policies.

The policy change, described to The Associated Press by two senior administration officials, will affect as many as 800,000 immigrants who have lived in fear of deportation.

…

Under the administration plan, illegal immigrants will be immune from deportation if they were brought to the United States before they turned 16 and are younger than 30, have been in the country for at least five continuous years, have no criminal history, graduated from a U.S. high school or earned a GED, or served in the military. They also can apply for a work permit that will be good for two years with no limits on how many times it can be renewed.

Source: AP
Opponents of the new policy argue that the move will not only add pressure to an already struggling economy, education and healthcare system, but will likely strengthen Obama's position in the upcoming Presidential election by adding hundreds of thousands of new voters sentimental to democrat candidates.
While it is illegal to vote in a Presidential election unless you are a U.S. citizen, the only thing a would-be voter needs to cast a ballot is proof of residency (in most States, not even that is required), which is easily obtainable once immunity or legal status is granted.