This article was originally published by Tyler Durden at Zero Hedge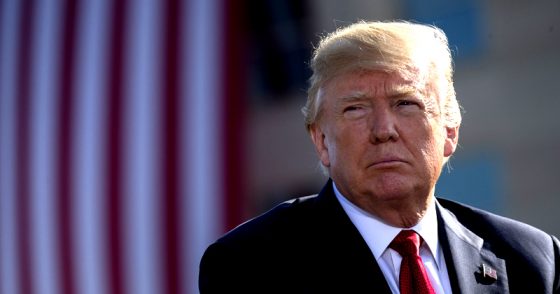 Watchdog group Judicial Watch released 42 pages of heavily redacted State Department documents obtained through the Freedom of Information Act (FOIA), which reveal that the Obama State Department provided Senator Ben Cardin (D-MD) a "dossier of classified information on Russia" in order to undermine President Trump, according to Judicial Watch President Tom Fitton.
"These documents show the Obama State Department under John Kerry gathered and sent its own dossier of classified information on Russia to Senator Ben Cardin, a political ally in the U.S. Senate, to undermine President Trump," said Judicial Watch President Tom Fitton. "Judicial Watch will pursue information on who pulled this classified information, who authorized its release, and why was it evidently dumped just days before President Trump's inauguration."
The documents show Russian political interference in elections and politics in countries across Europe.
According to a March 2017 report in the Baltimore Sun: "Maryland Sen. Ben Cardin received classified information about Russia's involvement in elections when the Obama administration was attempting to disseminate that material widely across the government in order to aid in future investigations, according to a report Wednesday … Obama officials were concerned, according to the report [in The New York Times], that the Trump administration would cover up intelligence once power changed hands." –Judicial Watch
In March 2017, Former Obama Deputy Assistant Secretary of Defense, Evelyn Farkas, made some stunning admissions during an interview with MSNBC's Mika Brzezinski.
While discussing the mad scramble by the Obama administration to collect and preserve intelligence on alleged Russian election hacking before Obama left office, it appears that Farkas accidentally implicated the Obama White House in the surveillance of Trump's campaign staff:
The Trump folks, if they found out how we knew what we knew about the Trump staff dealing with Russians, that they would try to compromise those sources and methods, meaning we would not longer have access to that intelligence. –Evelyn Farkas
Furthermore, Farkas effectively corroborated the March New York Times article which cited "Former American officials" as their anonymous source regarding efforts to leak this surveillance on the Trump team to Democrats across Washington DC.
I became very worried because not enough was coming out into the open and I knew that there was more. We have very good intelligence on Russia. So then I had talked to some of my former colleagues and I knew they were trying to also get information to the hill.

That's why you have the leaking. –Evelyn Farkas
Farkas resigned from the Obama administration in September of 2015 – begging the question as to how she knew so much about what the previous administration and intelligence community was up to.
Trump Tower
A section of the documents obtained by Judicial Watch is titled "Pro-Kremlin NGOs and Think Tanks," refers to "the Russian government funded Caucasus Research Network, which helped to spread anti-EU and NATO reports throughout the region. Also discussed is the Human Rights Accountability Global Initiative, which was founded by Natalia Veselnitskaya. The Initiative was reportedly "working to erode support for the Magnitsky Act (which imposes sanctions on … gross human rights violations). The organization screened an anti-Magnitsky film at Washington's Newseum in June."
Veselnitskaya infamously obtained a meeting with Donald Trump Jr. through associates of opposition research firm Fusion GPS, wherein she attempted to discuss the Magnitsky act before Trump Jr. shut down the meeting.
The Magnitsky Act attracted public attention earlier this year when it was reported Veselnitskaya obtained a meeting with Donald Trump Jr. with the purpose of seeking to undermine the act. It was reported that Russian President Vladimir Putin wanted to repeal the act at least in part because it targeted top Russian officials who had committed human rights violations and were the beneficiaries of a $230-million tax fraud that Magnitsky exposed. –Judicial Watch
View the Judicial Watch release below:
JW v State Cardin Documents 00852 7 by DanB on Scribd