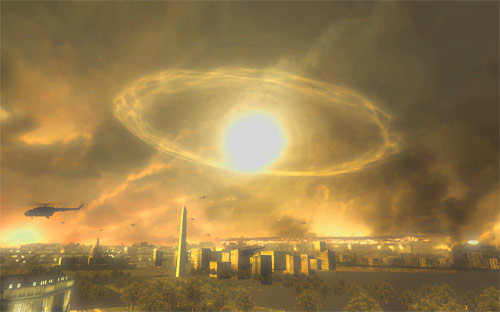 Barack Obama officially made his exit from the stage, but he left us with some major vulnerabilities – at a time when he stepped away from power with tensions at all time high with Russia.
Not only has the nation been left wide open to an EMP attack or other sophisticated barrage against our national defenses, but recent advances have left our leaders drastically unprepared for possible or even likely attack from a long line of potential adversaries.
Asymmetrical warfare on a global, electronic scale can and will play out in the years ahead – in fact, the design of the latest class of high tech weapons make sure that the next world war will be fought with EMP and
President Trump – and all presidents after him – will have to contend with this immediate and deadly threat. Even the best alliances – with Putin, with China, etc. – will not prevent rogue states or rogue groups from exacting horrible destruction.
Like it or not, our world is about as dangerous as it has ever been.
The Obama administration, on the eve of its transfer of power, is about to impose new standards to protect the nation's life-sustaining electric grid from solar storms.

However, … pointedly, it will not protect the vulnerable national grid from a man-made, high altitude, nuclear detonation that could create an electromagnetic pulse.

Such an EMP could have a catastrophic impact on the nation's technology-based, life-sustaining critical infrastructures.

In an email to WND, William R. Graham, who was director of the Office of Science and Technology Policy and science adviser to President Ronald Reagan, warned that the FERC has scheduled a ruling on Jan. 19 – the day before Donald Trump is sworn in… however, the FERC's planned ruling "is likely to have far-ranging, seriously counterproductive national security implications," according to Graham, who was chairman of the 2008 congressionally mandated EMP Commission.

The commission examined the impact of an EMP on the nation's critical infrastructures that depend on the national grid system.

[…] Threatened are not only the nation's power lines, but its banking, fuel supply and even food distribution systems… telecommunications,automated control systems, petroleum and natural gas, transportation, food and water delivery, emergency services and space systems.

[…] the United States is especially vulnerable since its critical interdependent infrastructures rely, more than most other nations, on electronic components… these critical interdependencies also create potential vulnerabilities and multiple, simultaneous disruptions and failures. An EMP event, whether natural or man-made, would cause "unprecedented cascading failures of major infrastructures," Graham said.
Although the grid has not been hardened, the Pentagon has made great investment in advancing the offensive weaponry of the next generation of electromagnetic warfare.
The Department of Defense has just announced its latest electromagnetic pulse weapon – which is powerful and devastating enough to cripple electronics and grid installations across an entire major city.
The US Department of Defense is developing a powerful new weapon that could cripple an entire city without directly hurting anyone.

A recent solicitation from the Pentagon calls for a non-explosive electromagnetic pulse artillery shell capable of wiping out 'a wide range of electronics, critical infrastructure, and computer-based systems.'

The non-kinetic system would first be incorporated into a 155mm projectile and later scaled down to enable the use of multiple shells, allowing for devastating electronic attacks that are delivered by standard munition but cause no physical damage.
And meanwhile, Russia has also been escalating its electromagnetic arsenal and other 'checkmate' weapons of choice that could hypothetically play out into a very brutal and short world war if things ever reached the brink.
Russia says it is working on a new range of laser, plasma and electromagnetic weapons as well as hypersonic missiles which would be able to hit a US aircraft carrier before the Pentagon even realised it had been fired.

The Kremlin's Deputy Defence Minister Yuri Borisov said yesterday: 'Coming next are hypersonic weapons, which require the use of principally new materials and control systems that operate in a completely different medium, in plasma.'

A hypersonic weapon is a missile which travels at Mach 5 – five times the speed of sound – and it would enable the Russians to strike a target thousands of miles away within minutes.
China is in the game, too. The new generation of ICBM and ballistic missile has put the entire world under a new envelope of threat-and-defense.
The infrastructure of the 21st Century United States must be resilient against these attacks and crafty in their use, while maintaining the balance and respect for free speech that sets America apart from other regions of the world.
If President Trump takes good advise, he may properly address those issues.
People can also prepare individually and in their communities. Simple Faraday cages can protect from all but the worst EMP attacks; shielded paint can protect new and existing buildings and solar power systems can be protected as well – so rugged individuals and preppers can and will survive what most of the rest of civilization will not.
In the aftermath, these will also be the people re-establishing communications, aiding survivors, defending against attacks and, hopefully, rebuilding.
Read more: