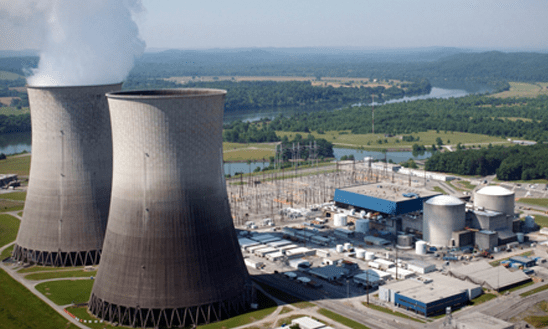 Belgium has randomly begun the free distribution of iodine pills to its citizens. Millions of boxes of pills have been delivered, but the Belgium government continues to claim there is no risk of radiation.
Pharmacies have begun receiving some of the 4.5 million boxes of iodine pills, which have been available for citizens for free since Tuesday. This was revealed during the presentation of a new plan in the extreme case of a nuclear emergency. The distribution of the medicine, which is considered beneficial for radiation-affected citizens, came as an updated emergency plan came into effect.
According to RT, in 2017, the Belgium government launched a website, explaining to its 11 million citizens the step-by-step instructions on what to do in case of a nuclear accident. The alert states that in emergency situations, citizens should always follow recommendations of the authorities, which include seeking shelter, following evacuation orders and taking iodine pills.
One of the dangers of a nuclear disaster is the release of radioactive iodine (Iodine-131) which can be accumulated in the thyroid gland and cause thyroid cancer. Taking iodine pills, also known as potassium iodide, before or at the beginning of exposure can prevent thyroid cancer, according to the World Health Organization (WHO). It was Iodine-131 that caused around 5,000 deaths from thyroid cancer following the Chernobyl nuclear disaster in 1986.
According to Belgian Interior Minister Jan Jambon, Brussels is trying to "properly inform" the public, adding that all measures are solely precautionary and the nuclear facilities present no threat. "For now there is no specific risk with our nuclear plants," Jambon said.
There are two nuclear power plants, operating seven reactors within Belgium. The first plant is located in the village of Doel, near the northern Dutch-speaking port of Antwerp, and the second is in French-speaking Liege province in the south. Citing its aging reactors, the country has decided to phase out nuclear power by 2025 and are perhaps expecting some radioactive incidents to occur.
Belgium launched an initial series of emergency measures back in 1991 in case of a nuclear disaster, but only updated them in 2003, Benoit Ramacker, spokesman for the national crisis center said. With the latest plans, "citizens must also prepare to help themselves the day something happens", Ramacker told RTBF in an interview.

The country has recently witnessed dozens of minor incidents linked to nuclear power sites. Thus, in 2017 local media reported that ultrasonic inspections detected a substantial number of new micro cracks in nuclear reactors at both Belgian plants. Back in 2014, the Doel 4 nuclear reactor was temporarily closed due to an oil leak. Authorities later confirmed that it was a case of sabotage. –RT
Media outlets reported that terrorist suicide bombers Khalid and Ibrahim El Bakraoui had been planning attacks on Belgian nuclear power stations, according to Dernier Heure report.
By all accounts, it appears that the Belgium government is preparing for a nuclear incident of some kind, but they say there is "no risk" of radiation at this time.