This article was originally published by Joshua Krause at The Daily Sheeple.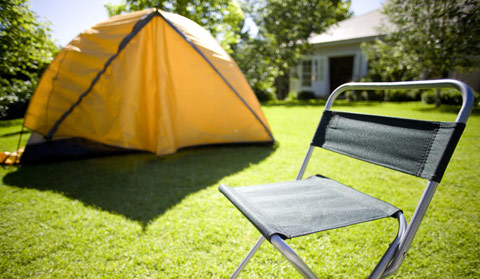 Ever since the housing market crashed in 2007/2008, and proceeded to recover in the years since, California has been the poster child of the latest housing bubble. This bubble appears to be partly fueled by the Bay Area's tech bubble, as thousands flock to Silicon Valley to create startups and intern for large companies like Google. In short, real estate and rent has gone absolutely bonkers because of this, and for proof, you need not look any further than this story from Mountain View, CA.
A man living in his parents house (because of course he can't afford his own place) joked that rents had become so high that people would probably be willing to rent out a tent. So he decided to try it, and posted an ad for a Coleman tent on Airbnb. His ad stated that the renter would be paying for a 9′ by 7′ tent, which was very close to Caltrans and Google X. His initial offer of $20 per night (which included letting the renters use his shower and eat indoors) quickly ballooned to $46 per night, or almost $1000 a month.
What's more shocking is that this isn't an isolated case. Airbnb has an entire page dedicated to tent rentals in California. I suppose it won't be long before America starts spawning the most expensive shanty towns in the world.
---
Contributed by Joshua Krause of The Daily Sheeple.
Joshua Krause is a reporter, writer and researcher at The Daily Sheeple. He was born and raised in the Bay Area and is a freelance writer and author. You can follow Joshua's reports at Facebook. Joshua's website is Strange Danger.
---
Related Reading:
Obamaville Shanty Towns Spread Across America
A Visit to an American Tent City
Nowhere to Go: 85% of College Graduates Will Return Home Jobless