This article was originally published by Tyler Durden at Zero Hedge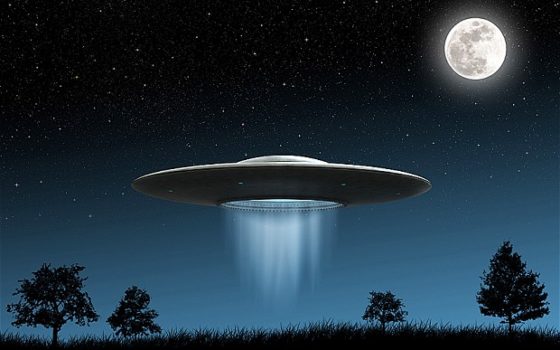 A mysterious blue light rising over Queens Thursday night sowed mass confusion in the metropolis of nearly 9 million people as thousands of city dwellers took to their social media feeds to express fears that the aliens might have finally arrived…only to learn that the source of the light was quite pedestrian.
Adding to the effect, power in nearby homes flickered, the 7 train experienced major service disruptions, Riker's Island was forced to rely on backup generators and La Guardia airport was plunged into darkness.
According to the NYPD and Con Edison, a few transformers at the Con Ed substation on 20th Avenue and 32nd Street in Astoria tripped and caused a fire at a power, which was described as the source of the eerie blue light. The fire was quickly brought under control, but not before thousands of New Yorkers took to the streets (or social media) to wonder what the hell was going on, NBC News reported.
ADVISORY: The lights you have seen throughout the city appear to have been from a transformer explosion at a Con Ed facility in Queens. The fire is under control, will update as more info becomes available. Follow @fdny, @NYPD114pct and @conedison. pic.twitter.com/fdzQKs1wVV

— NYPD NEWS (@NYPDnews) December 28, 2018
There was a brief electrical fire at our substation on 20th Avenue & 32nd Street in Astoria this evening, which caused a transmission dip in the area. All power lines serving the area are in service and the system is stable. Photo: Michael Friedl, New York Times pic.twitter.com/vq2Ao46rhk

— Con Edison (@ConEdison) December 28, 2018
And for 20 minutes before the NYPD revealed the cause, residents commenting on social media appeared to come to a unanimous conclusion: Aliens.
Is this an alien invasion? pic.twitter.com/ED4G94tQYo

— Emily C. Singer (@CahnEmily) December 28, 2018
hell yeah fam time to get alien murdered https://t.co/cofkE129G3

— julia reinstein ? (@juliareinstein) December 28, 2018
I've never seen the Astoria Borealis before in my life. What a shock…. @ConEdison pic.twitter.com/vrMfwkzWOa

— Benjamin Passikoff (@benpassikoff) December 28, 2018
Gozer the Gozerian making landfall in Astoria pic.twitter.com/tzFXnpIbG1

— zerohedge (@zerohedge) December 28, 2018
Haunting blue-tinged photos and videos flooded social media:
The NYPD and ConEd are still investigating the cause of the fire.