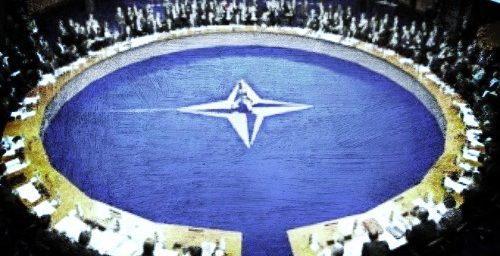 NATO (North Atlantic Treaty Organization) will agree at a summit on Thursday to significantly bolster its troop presence on its eastern flank, Secretary-General Jens Stoltenberg told reporters at a press conference yesterday. This increase in armed personnel will likely be seen as an escalation by Russian forces.
The deployment will consist of four new battle groups in Bulgaria, Hungary, Romania, and Slovakia. Stoltenberg said he expects leaders at Thursday's emergency summit in Brussels — which Biden will attend — to OK strengthening "NATO's posture in all domains." That will include "major increases in the eastern part of the alliance on land, in the air, and at sea," Stoltenberg said according to a report by Axios.
The rhetoric being used by NATO and the West seems intended to provoke Russia. "Tomorrow, NATO leaders will reaffirm our support to Ukraine. Ukraine has the right to self-defense under the UN Charter and we are helping Ukrainians to uphold this fundamental right."
Zelensky Thanks Zuckerberg For Helping Him Win the Propaganda War
Ukraine Descends Further Into A Totalitarian Dictatorship
Since Russia's military buildup on Ukraine's border began in October, the U.S. and NATO have deployed thousands of troops to eastern-flank countries like Poland, Lithuania, Latvia, Estonia, Bulgaria, and Romania, Axios' Zach Basu reported. "We face a new reality for our security, so we must reset our deterrence and defense for the longer term," Stoltenberg said.
The Ukrainian ruling class is also declaring that Belarus is ready to invade at the behest of Russia.
Ukraine: Belarus Is Preparing To Invade!
Whether any of this is true or not is irrelevant. What we need to focus on is that the ruling classes of the world all insist on starting a third world war, in which none of them will die, but they will insist you or your children become cannon fodder for them. Prepare, and really start to ponder your morals. Some things are worse than death.