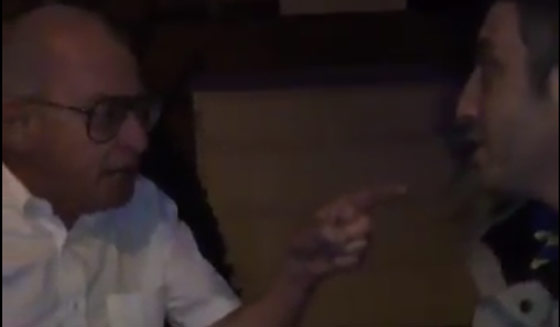 Scores of activists showed up at Ivanka Trump's neighborhood to throw an outdoor "dance party" and protest Trump's environmental and LGBTQ policies.
The crowd reportedly got rowdy and loud, frustrating residents of the area.
One man wasn't going to sit idly by while they wreaked havoc in his neighborhood.
The 82-year-old man decided to let it be known that he wasn't happy, and when one leftist protester tried to call him rude, he got much more than he bargained for.
Man to female protester: Why don't you invent something? Do something… Get out of here.

Second Male Protester: No need to be rude.

Man: Rude? I live here! Don't give me… You want to get your fucking face hit?

Male Protester: You want to hit me?

Man: I'd love to… You want to fight with an 82-year-old man?

Protester: You want to talk like that to a woman?

Man: I'm talkin' to you Sonny. Are you a woman? Get the fuck out of here.
A must-see clip:
The neighbors around Ivanka Trump's house are upset. One of them started yelling at my friend who was just recording with me to leave. pic.twitter.com/w6s9yL6qfj

— Ashley Rae (@Communism_Kills) April 2, 2017