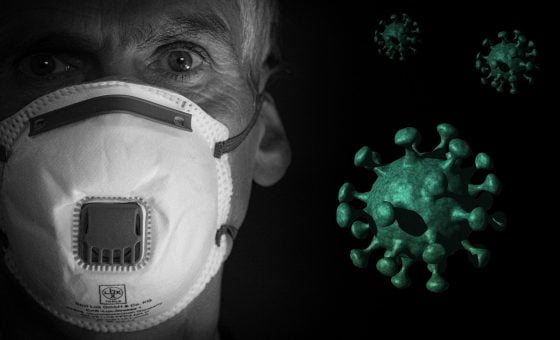 Over the weekend, mainstream media outlets put together articles detailing how we need to learn "lessons" from Hong Kong about locking down effectively. The propaganda wants us to be in fear and is warning of yet another draconian lockdown.
As if the economy hasn't been decimated enough, mainstream media is doing their job to push the fear and ensure the public's minds are molded into accepting another lockdown. We were already told that "one way or another" the United States would face another round of economic terrorism too.
Government Warning: "One Way Or Another, The Economy Is Going To Lockdown Again"
Many articles, such as this one from the BBC blame Hong Kong's "third wave" on lax policies (which were not lax at all, in fact, incredibly tyrannical) during the first and second waves. This propaganda is done for one reason: condition the average Americans' mind into accepting another lockdown, the dollar collapse, and the destruction of the U.S. They don't need the U.S. in the New World Order.
Technocrats have been out in full force, including Dr. Anthony Fauci who is now recommending we cover our eyes with goggles and face shields in addition to wearing their occultic muzzle over the mouth and nose.  There is no denying any longer that those who believe face masks work have some kind of strange religious devotion to them. It's cult-like at best.
Dr. Deborah Birx, yet another technocrat is also ginning up the fear to manufacture compliance, saying coronavirus outbreaks in the U.S. are "extraordinarily widespread." Just yesterday, Sunday, August 2, Birx said the U.S. has entered a "new phase" of the novel coronavirus scamdemic. Birx, the physician overseeing the White House's epidemic response, said Sunday, according to the Washington Post. 
"Experts" also see "worrisome trends emerging" in major East Coast and Midwest cities, and they anticipate major outbreaks in college towns as classes resume this month. The Washington Post went on to warn that rural areas aren't safe either.  Alaska, Hawaii, Missouri, Montana, and Oklahoma are among the states witnessing the largest surge of infections over the past week.
The fear is still front and center now with renewed propaganda pushed for another lockdown. Brace yourselves.  Finish stocking up on food, water, and a water filter now if you haven't. We are likely in for a rough autumn and a downright brutal winter. The warning signs are there, let's finish preparing instead of ignoring them.
Those Who Planned The Enslavement of Mankind Warn Of "A Dark Winter" For Us