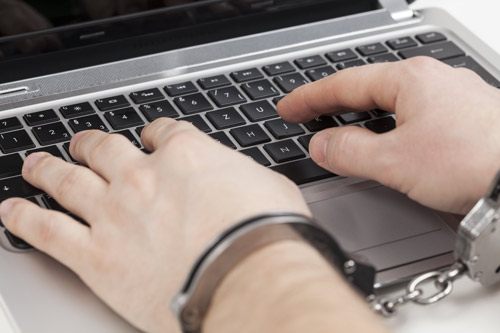 The censorship of those who buck the establishment is continuing with Facebook's banning of the group "Britain First." Private companies have the right to ban anyone they want, however, with the ramping up of obvious censorship, the establishment certainly seems like it's desperately trying to cling to power by silencing those who dissent.
Facebook has banned the conservative political group Britain First for breaking its rules that prohibit "hate speech" on the social media platform.  Facebook said they had "repeatedly posted content designed to incite animosity and hatred against minority groups."
Britain First described itself as "a patriotic resistance and 'frontline' for our long-suffering people" that will "restore Christianity as the bedrock" of national life and put British workers first.
"There are times … when legitimate political speech crosses the line and becomes hate speech designed to stir up hatred against groups in our society," Facebook said in a statement, according to CNN. And Facebook didn't simply stop at banning the group's Facebook page. They banned the owners', Paul Golding and Jayda Fransen, personal pages as well. The group's accounts were later suspended by Twitter.
Britain First gained international attention last year when President Donald Trump retweeted three videos the easily offended took as "inflammatory" posted by Fransen on Twitter.  The page then became infamous for setting off a political firestorm soon after, that many political pundits assumed strained relations between Washington and London.
"We are an open platform for all ideas and political speech goes to the heart of free expression," the company said on Wednesday. "But political views can and should be expressed without hate."
This ban also means that the group and its leaders cannot set up Facebook pages in the future. The social media company says it did not take the decision lightly but had to respond to attempts to incite animosity and hatred, mostly against the religion of Islam.  The leaders had posted such things as a comparison of Muslims to animals, and captioned photos with "Islamaphobic and proud," both of which constitute "hate speech" according to Facebook's policy.
"Censorship reflects a society's lack of confidence in itself." –Potter Stewart