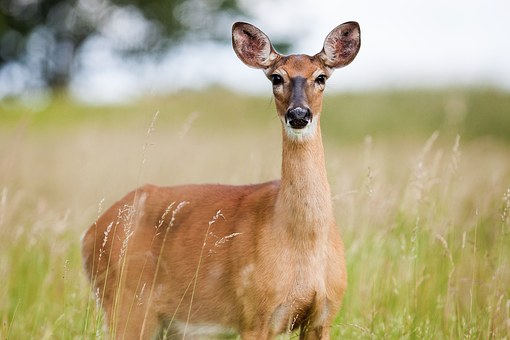 The Michigan Department of Natural Resources (DNR) is issuing a warning to hunters after bovine tuberculosis was discovered in deer. The disease originated in cattle and is a devastating bacterial infection which affects the lungs of the animal.
According to The Hunting News, bovine tuberculosis started in domesticated cattle and is caused by the bacteria M. bovis. It is a nasty infection which primarily attacks the lungs of the infected animal causing whitish lesions to appear on the inside of the animal's chest cavity. It isn't strictly limited to cattle either.
Bovine tuberculosis has been discovered in coyotes, wild boar, raccoons, and opossums. And of course, now deer. The disease has shown up in white-tailed deer and elk in areas that are avid hunting grounds: Michigan, Minnesota, and Indiana. So it's no wonder that KTXS reported on the official government warning.  Authorities are asking hunters to be aware of the disease and the possibility that an animal they kill may be infected with the bacteria.
The following is an image of the inside of an infected deer's ribcage.  This is what hunters need to look out for: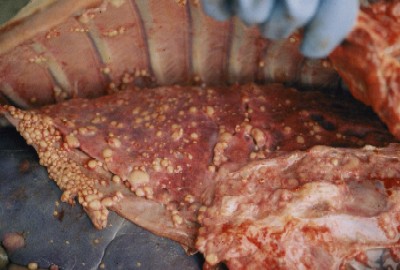 The Michigan DNR also pointed out that the infected animals can spread bovine tuberculosis through saliva, coughing, and sneezing, in exactly the same ways that humans spread their own illnesses and infections. And although bovine tuberculosis does pose a threat to humans and at least one hunter has contracted it, the number of deer infected appears to be statistically very small.
Anyone who comes in contact with the bodily fluid of an infected deer can become sick.  This doesn't mean the risk is huge, but it's something hunters need to be aware of before consuming the meat. Ensuring that the meat of an infected deer is cooked to at least 165 degrees Fahrenheit, will also ensure the death of numerous kinds of bacteria, including those that cause bovine tuberculosis. Safe handling of infected should also take place beforehand for the hunter to avoid infection.