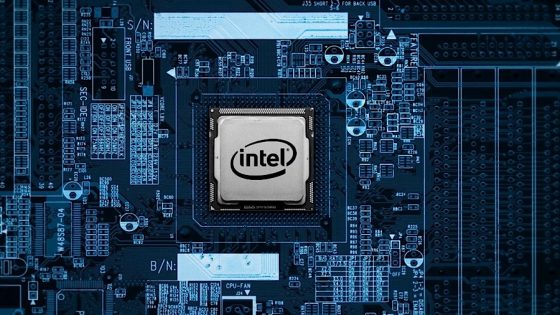 Two major flaws in computer chips (dubbed Meltdown and Spectre) could leave a huge number of computers and smartphones vulnerable to security concerns. The flaws could allow an attacker to read sensitive data stored in the memory, like passwords, or look at what tabs someone has open on their computer, and everyone can be affected.
Researchers discovered Meltdown and Spectre last week. Daniel Gruss, a researcher from Graz University of Technology who helped identify the flaw, said it may be difficult to execute an attack, but billions of devices were impacted. In fact, Apple has said that all Macs and iOS devices have been somehow impacted by these chip flaws.
According to CNN Tech, the flaws exist in processors, the building blocks of computers that act as the brain. Modern processors are designed to perform something called "speculative execution." That means they predict what tasks they will be asked to execute and rapidly access multiple areas of memory at the same time.
But Joe Joseph of the Daily Sheeple believes that this is a very big deal and one that hasn't really gotten much time on the mainstream media's news cycle. "Is it fear mongering?" Joseph asks. "Maybe. Maybe not."
The chips themselves need to be replaced to completely fix this problem. Which is part of the larger issue, considering the Intel chips are found in everything from personal computers to medical equipment. Researchers say that almost every computing system, including desktops, laptops, smartphones, and cloud servers, is affected by the Spectre bug. Meltdown appears to be specific to Intel (INTC) chips. "More specifically, all modern processors capable of keeping many instructions in flight are potentially vulnerable. In particular, we have verified Spectre on Intel, AMD, and ARM processors," the researchers said.
"This seems to me to be a little fishy," Joseph says. "I think at its core, we are subject to vulnerabilities on various things; whether it be software, whether it be hardware, we're always subjected to these vulnerabilities. Not to mention, how many backdoors have been built into existing software, brought to you by Microsoft and Google and other manufacturers where government has basically demanded that these backdoors be put in there. I mean, we allow it anyway."
That is not to say this is not important, Joseph says. The fix is just so "gargantuan" in nature, adding to trepidations. "I don't know if anybody's checked, but processor chips aren't cheap," Joseph adds. Then he continues, saying: "Think about this…"
"China owns 90% of the rare earth elements mined in the world. 90%! A lot of these chips rely on rare earth elements to be manufactured. Now, we are beholden to China to get the resources to replace all these chips. That's gonna take time. So, there's a lot of things here that kinda smell fishy to me," Joseph said.
There are plenty of red flags surrounding this vulnerability. Joseph only mentions a few, but it should not be taken lightly. There are government officials and perhaps deep state officials as well, already neck deep in the waters of potentiality. This appears to be fear mongering at its finest, but that doesn't negate the fact that everyone should keep an eye on Spectre and Meltdown.