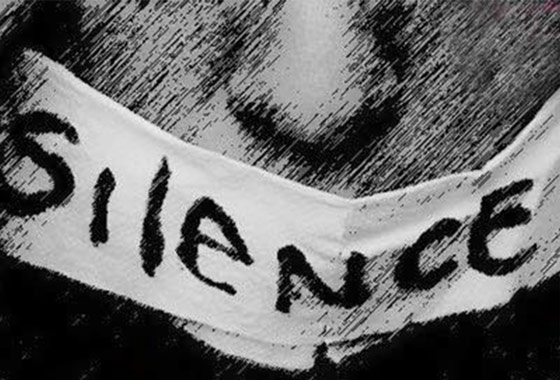 Max Igan's YouTube channel has been permanently removed from YouTube for shedding light on those who are trying to take over the world. It reminds me of a quote I heard in a video a while ago, and I'll never forget it:
"The things that are going to be blocked are not going to be fake stories. The things that are going to be blocked and censored, the things they are going to keep from people is going to be stuff they just don't want you to focus on or know about." – Melissa Dykes
It's become quite clear that the elitists in power, who are pushing the New World Order of tyrannical dictatorship want people distracted and living in fear. So when a person like Max Igan says things like "stop living in fear and leave the Matrix [the system these psychopaths set up]" he cannot be allowed to speak anymore.
Mass censorship has been happening all over in the previous years, but it's really ramped up in 2020 as people wake up to the fact that they are being lied to and mind-controlled by the mainstream media. Since Igan's video that we shared not long ago was removed, here it is from the Bitchute platform, a centralized way to share information and opinions that the ruling class doesn't want to focus on or know about:
Honestly, I don't care if you like Igan or don't. The fact that he was censored for speaking out against the ruling class is what should stick in people's craw. Jeff Berwick of The Dollar Vigilante made a mention of Igan's banning in his most recent video that he says will "probably get deleted off of YouTube at the very least:"
"Just another day of exposing the system and getting attacked by the system," says Berwick. Of course, anyone who speaks truth to power is used to the condemnation from statists and the shadow banning and censorship that comes from the ruling class. Later in his video, Berwick opines about the occultic ritualistic symbolism of the face masks.
Pay attention, wake up, stop asking for your own enslavement. You are free, you were born that way.  You had to be taught to be an obedient slave, and the mainstream media along with the public government indoctrination system we call "school" has helped push the world toward a totalitarian dictatorship where the few control the many.
I will continue to expose this system for what it is. No amount of angry comments will sway me. Once you see, you cannot unsee. Wake up. Prepare, and refuse to live in fear.
The Science of Fear: How The Elitists Use it to Control Us & How to Break Free