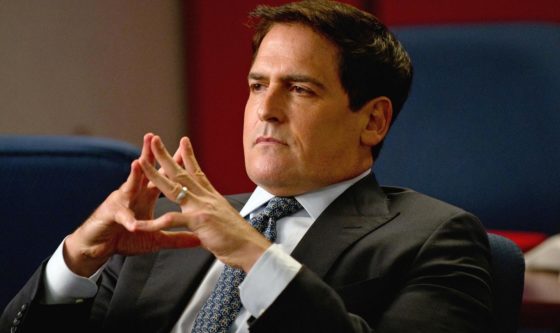 Billionaire Mark Cuban didn't hold back when he recently discussed the dangers of artificial intelligence.  Refusing to mince words, Cuban said, "Let me scare the s— out of you, all right? If you don't think by the time most of you are in your mid-40s that a Terminator will appear, you're crazy."
Cuban is a billionaire entrepreneur, a star of the ABC reality show "Shark Tank" and the owner of the Dallas Mavericks basketball team. He is also certain that a version of the Terminator is coming thanks to the advancements in artificial intelligence and robotics weaponry. Speaking to an audience of high school students at the High School Leadership Summit Turning Point USA event in Washington D.C., Cuban laid down several serious warnings about the future of artificial intelligence and among them was a reference to the 1984 movie, "The Terminator," starring Arnold Schwarzenegger as a cyborg assassin.
"For weaponry, we already have the ability to have weapons think… They're only going to go further and further as technology progresses," declared Cuban, according to Observer. "If we don't win this battle, the world is going to be upside down and that scares the shit out of me."
Back in November, the billionaire warned that the United States should not allow countries like China and Russia to pull ahead in terms of developing artificial intelligence. China's government has said publicly it plans to be the global leader in artificial intelligence by 2030 and Russian President Vladimir Putin has said, "the one who becomes the leader in this sphere will be the ruler of the world."
"And our defense organizations are starting to, but as a country, the administration is barely even acknowledging that it is an issue," Cuban said to Charlie Kirk of artificial intelligence research in the United States.  Kirk is the 24-year-old founder of Turning Point USA, a right-wing non-profit organization which is aimed at promoting conservative political ideas among high school students.
During his speech, while promoting the belief that politicians should "leverage" technology in their campaigns to best discover what drives voters and constituents, Cuban gave President Trump credit for "always challenging the status quo."
"I do give President Trump credit for always challenging the status quo," conceded the billionaire, before encouraging high schoolers in the room to "go break shit" in reference to entrenched power structures and processes.