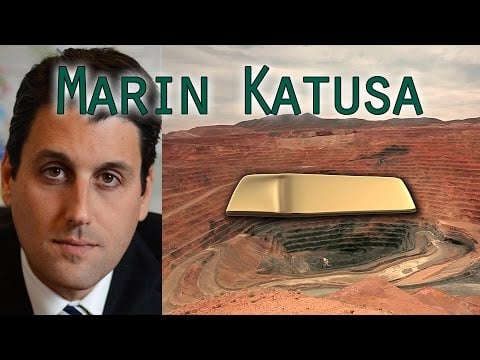 Marin Katusa joined X22 Spotlight to discuss the state of the global supply chains.  Things are not looking good for the current financial system the elitists have stuck us with, and it is going to get so much worse.
Katusa discusses the economy after the plandemic of the coronavirus and how the globalists' supply chains are broken. Katusa says that there is a need to bring Uranium back to the United States, as Russia now produces the Uranium for the U.S.  He says the U.S. needs to be independent of other nations when it comes to uranium production.
It isn't just the oil supply that's broken, but the food supply, which will also have a disastrous effect. Almost everything put in place by the government and the elitists is "broken" and they intend to offer you a solution once people are in bad enough shape. It's up to you if you go back to being a slave for a small amount of security or not.
Why did this happen? For control.  In the United States, as Katusa explains, it became increasingly difficult to permit a project thanks to government intervention. This all comes back to control.  The elitists have been controlling the energy for decades and will continue to do so until we stand up. Katusa says "Americans don't rely on 'rare earth', they rely on nuclear power."
"There are foundational weaknesses in the supply chain, and nuclear energy has been overlooked because uranium only makes up 3-5% of the actual electricity generation," said Katusa. He also says the moving of Uranium back to the U.S. is a great opportunity and looks for that to happen around the time of the U.S. election.
Katusa says his "money is on Uranium Energy Corp." as far as a company can handle all of the obstacles including a low price.
However, be prepared, because we haven't seen the worst yet in the oil industry.  There will be debt restructuring and all sorts of problems to overcome for oil in the near future. When asked if the elitists would get rid of all of the debt and start over, Katusa said: "yeah, that's not going to happen."
"That's not how the governments work. It's about influence and interest and again, they may extend the debt. They may amend the debt, they'll pretend it's gonna be OK. But it's all about influence and moving forward for resources, and that's what I call the 'coming war on gold'… There's not gonna be a 'debt jubilee' for everyone because that's not how politics works. "
So how does gold affect the fiat currency? Countries began buying up gold in the aftermath of the 2008 financial crisis.  The crisis we face now is far direr. A lot of countries have begun to realize we need real money. Governments are going to be taking more gold for themselves, which means Katusa is bullish on gold. "I see the price of gold going higher in the near term," Katusa said. "Over the long term, gold will do very well."