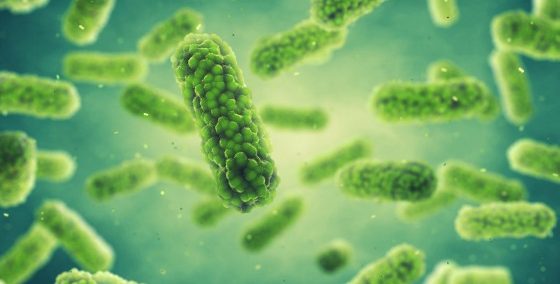 Two months after making landfall in Texas, Hurricane Harvey has claimed another victim.  This time, a man who helped repair flooded homes has died after contracting a flesh-eating bacteria.
The man, who has been identified as Josue Zurita, according to CNN affiliate KHOU, was helping repair several homes damaged by intense flooding from Harvey.  Zurita went to the hospital on October 10 with a seriously infected wound on his upper left arm and was diagnosed with a rare flesh-eating bacterial infection known as necrotizing fasciitis, according to the Galveston County Health District. The 31-year-old man died last week after being diagnosed with the bacteria, Galveston County Health District announced Monday.
Zurita's death follows closely on the heels of the death of Nancy Reed, a 77-year-old Houston-area woman who died in September after contracting the necrotizing fasciitis bacteria in Harvey floodwaters. J.R. Atkins, a former first responder, also contracted a flesh-eating bacterial infection but survived, according to KHOU. He had been kayaking through floodwaters to check on neighbors affected by the hurricane, according to a Facebook post in September.
In an obituary on the Galveston-based Carnes Brothers Funeral Home's website, Zurita was called a "loving father and hard-working carpenter" who moved to the United States from Mexico to help his family and "remained to help with the rebuilding after hurricane Harvey."
Necrotizing fasciitis is extremely rare, usually only popping up in about 1,100 cases per year in the United States. But given the conditions of areas that Hurricane Harvey destroyed, it's much more likely to contract the bacteria while in the flood waters. "We're surprised we saw three of them in the region, but given the exposure to all the construction and potential injuries that people would have … it shouldn't be surprising. It's well within what we would expect given those numbers," said Dr. Philip Keiser, the Galveston County local health authority.
According to the Centers for Disease Control and Prevention, several different types of bacteria can cause necrotizing fasciitis.  An infection like this can spread quickly and kills off the body's soft tissue, especially if it infects a wound that is not properly cared for, Keiser said. The infection also can become lethal within a very short amount of time. "What happens is, you get some kind of break in the skin, and in that area — between the skin and the muscle — it's a fairly open space where the bacteria can grow," Keiser said. "I have seen these things spread over hours. Even in one case, as I was examining a patient, I could see the red spread in the minutes I was examining him, and that's the real danger to it," Keiser said. "As it spreads, it's going up the space between the muscle and skin, and as it does that, it kills all the nerves and the blood vessels can clot."
Keiser says that this is preventable, however.  People with wounds should make sure that they keep them covered with clean and dry bandages, especially while working in the flood waters. Never delay treating even a minor wound and seek proper medical attention if there is any redness or swelling around the area.