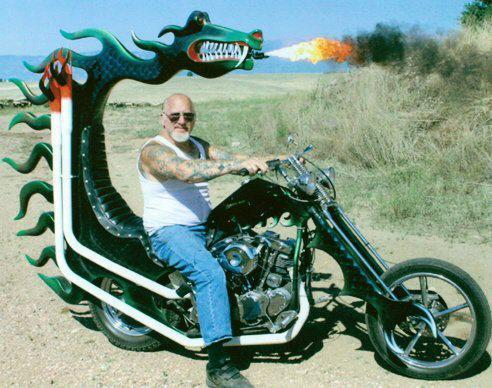 Because of America's fierce reputation for being a heavily armed nation, it would probably surprise most foreigners to learn that the majority of American's don't own any firearms. And of the people who are gun owners, most only own a couple of firearms. What makes America such a heavily armed nation are the private collections belonging to "super-owners" (who gun control advocates love to complain about). This demographic, which amounts to 3% of the population, owns half of the firearms in the United States. Each person in this group owns an average of 17 guns.
That may sound impressive, but there's another level of gun ownership that blows those numbers out of the water. That level is occupied by Mel Bernstein, also known has Dragon Man (the image above explains his nickname), and he likes to brag that he is the most well-armed man in America.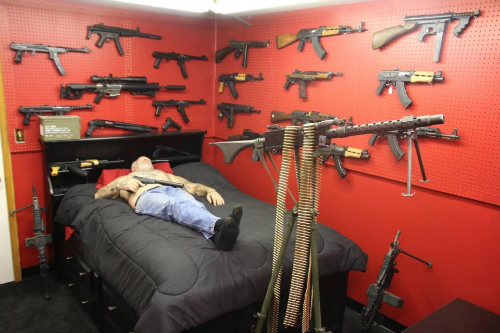 It's a well deserved title, considering that he owns 3,000 weapons, including machine guns, bazookas, and swords.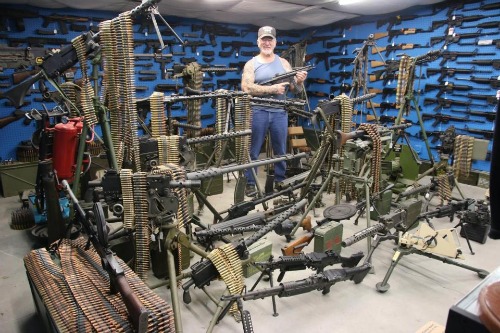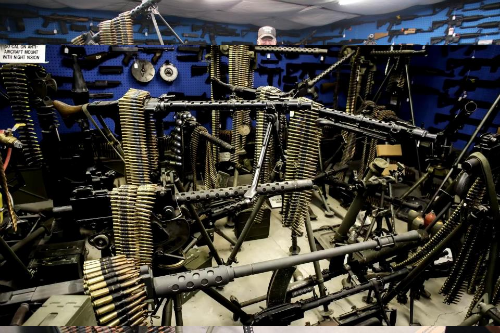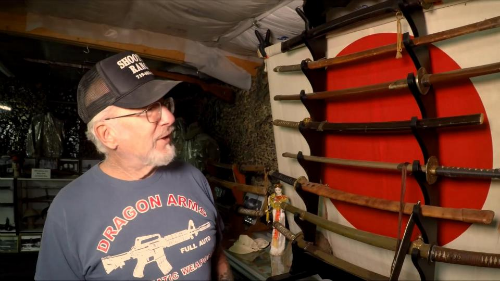 Bernstein estimates that his collection, which is on display at his sprawling privately owned museum in El Paso County, Colorado, is worth $10 million. The museum nets him roughly $600,000 per year in visitor fees, is reportedly the size of a typical Walmart, and takes several hours to walk through. However, his collection isn't just limited to firearms and swords. It includes tanks and other military vehicles.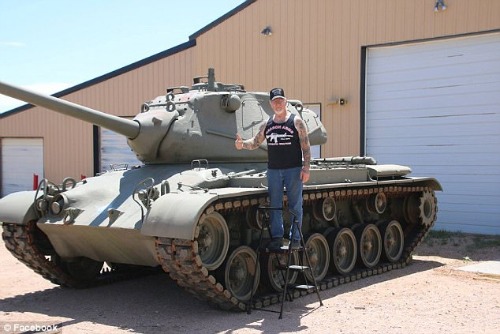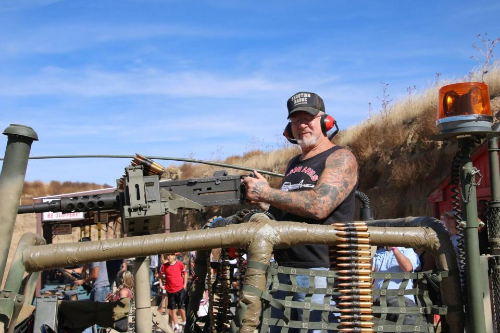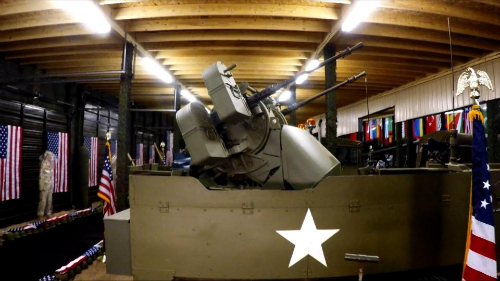 In case you know anyone who doesn't think that America is the coolest place to live in the world, feel free to show them this. Where else can a private citizen amass an awesome, multi-million dollar collection of weapons?
Read More:
You Must See These Mind-Boggling Photos of 10,000 Illegal Firearms Seized By Spanish Police
Report: Feds Take Down Preppers Accused of Stockpiling Guns and Ammunition: "Federal Conspiracy Charges"