Editor's Note: The following report highlights the very real possibility that we stand on the cusp of armed nuclear conflict. It's one thing to make threats and statements via the media. It's a whole separate matter when the world's most militarily advanced nations are mobilizing hundreds of thousands of troops and putting their nations on high alert. Is war really on the horizon?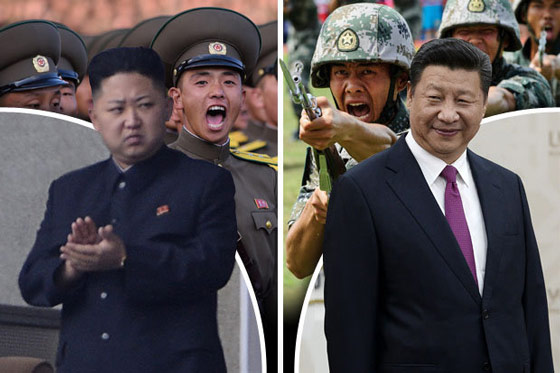 Original report via ZeroHedge:
With the North Korean situation tense after Friday's latest failed missile attempt, the South Korea's Korea Times reports that a Chinese town near the border with North Korea is "urgently" recruiting Korean-Chinese interpreters, "stirring speculation that China is bracing for an emergency situation involving its nuclear-armed neighbor."
The Korea Times cites The Oriental Daily, a Hong Kong-based news outlet, which reportedly published the story on Apr. 27, including a photo of a Chinese government document ordering the town of Dandong to recruit an unspecified number of Korean-Chinese interpreters to work at 10 departments in the town, including border security, public security, trade, customs and quarantine.
The document did not specify the reason behind the unusual, large-scale recruiting. But experts and local citizens said the move indicated that China was bracing for a possible military clash between the United States and North Korea.
The Korean outlet goes on to speculate that this "might trigger a huge exodus of North Koreans to border towns in China."
Whether this dismal scenario will become a reality is largely up to North Korea's leader Kim Jong-un.
U.S. President Donald Trump has repeatedly warned that the world's superpower will strike North Korea's nuclear facilities if Kim proceeds with a sixth nuclear test or test fires an intercontinental ballistic missile.
The Dandong administration also has ordered its officials to work rotating night shifts since April 25, according to South Korea's news agency Yonhap.
Meanwhile, China has dismissed recent reports that it has sent 150,000 additional troops to its border with the North.
Related:
The Threat Is Real And Imminent: The Next World War Will Be Initiated By A First Strike Utilizing An EMP Weapon
China Puts Troops on Nationwide High Alert Over North Korea
Tension Builds: Vladimir Putin Mobilizes Troops and Equipment To North Korean Border: "Fears U.S. Is Preparing To Attack"
North Korea Warns: "If A Single Bullet Is Fired We WILL Nuke The United States"