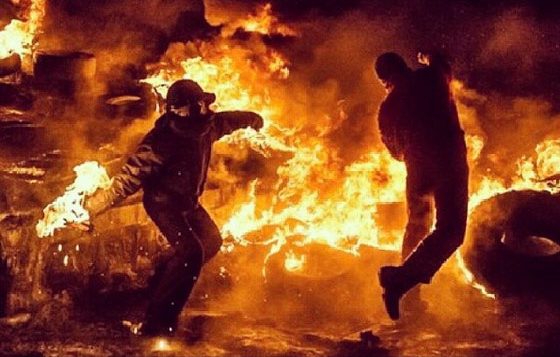 The violence has been ongoing but turned deadly early this morning when a confrontation between demonstrators and a group of men armed with guns. This occurred at protests and riots over the police shooting of Jacob Blake, in which one person was injured and two were killed.
The city has seen several nights of rioting, following the police shooting of a black man, Jacob Blake. A curfew was imposed on Tuesday night and police ordered residents to stay off the streets, according to a report by RT. National Guard troops were also deployed to the Kenosha's courthouse for a second night after Wisconsin Governor Tony Evers signed an executive order doubling the Guard's presence in the city from 125 to 250 personnel.
BREAKING: RIOTER HAS BEEN SHOT IN THE HEAD pic.twitter.com/l1NYqUYpD3

— Drew Hernandez (@DrewHLive) August 26, 2020
In a separate incident, a man with a gun opened fire after being chased by a group of demonstrators. At least one person was shot in the arm.
https://twitter.com/Julio_Rosas11/status/1298484633143775234?ref_src=twsrc%5Etfw%7Ctwcamp%5Etweetembed%7Ctwterm%5E1298484633143775234%7Ctwgr%5E&ref_url=https%3A%2F%2Fwww.rt.com%2Fusa%2F499055-kenosha-shot-head-riots-video%2F
Stay alert and be prepared. Know what's going on but refuse to feed the fear.  The difficult times could just be beinning. Brace yourself and make sure your are well prepped for massive societal unrest and social upheaval like we have never seen.
These are the times that try men's souls, Thomas Paine infamously said. We are descending quickly into a totalitarian regime from one that was already fascist (a merere between the government and the corporations) and socialist. The fall as fast, and the United States is gone. Sorry. It is. There will be no going back.
But that's not necessarily a bad thing. It simply means we have to make sure that once this system crashes under its own weight, we don't allow anyone power over anyone else for any reason or any amount of time. We can have a future of freedom, but it'll require self-reflection, morality, and personal responsibility; three things Americans drarely, if ever, do.