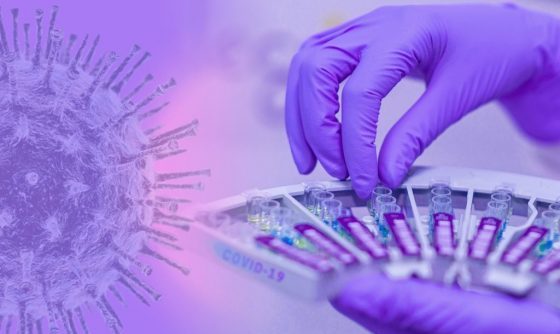 As the COVID-19 vaccine rolls out everywhere, a new strain of COVID-19 has been identified in the United Kingdom as a mutation. Normally, when viruses mutate, they become less deadly and more infectious to continue infecting as many hosts as possible.
And what does that mean for the rushed toxic and side effect-laden vaccine they want to jab us all with? It'll mean nothing. We'll all be expected to take the shot no matter how many mutations pop up, and like the flu, even with the vaccine, won't be able to eradicate the coronavirus.
According to The Washington Post, the new strain spreading in the UK has unknown significance as of yet. But the Post also noted:
There is no evidence that these changes are making the virus deadlier, but new research has provided evidence that the virus is not a static target of vaccines and will need to be watched closely to see how it responds to therapeutic interventions and the human immune system. –The Washington Post
So are we about to get another mandatory rushed concoction we'll all be expected to take? Likely. There is an obvious push to get the public on board with this vaccine and to think it won't be forced or you won't be coerced into taking it is pure delusion at this point.
Medical Journal: Get The COVID-19 Vaccine, Or Be Punished HARSHLY
Vaccine Update: The Military Has A HEAVY-HANDED Involvement In Operation Warp Speed
The issue of the covid mutation sparked headlines across the United Kingdom after a top government official, Health Secretary Matt Hancock, stood in the House of Commons on Monday and announced that more than 1,000 confirmed coronavirus infections in southeast England show a suite of genetic mutations that might be driving the surge in that region.  The mainstream media has jumped on board and used this new information to propagate fear.
That news was quickly followed by a striking statement from Jeremy Farrar, the head of the Wellcome Trust biomedical research foundation, saying "there is evidence to indicate a new variant of the Covid-19 virus" and calling this development "potentially serious." He said it is unclear whether the variant is responsible for the spike in infections in parts of the U.K. or what this may or may not mean for transmission of the virus and the efficacy of vaccines. –The Washington Post
The pressure on the virus to evolve is increased by the fact that so many millions of people have now been infected. If that's the case, we are building herd immunity anyway and a vaccine is unnecessary.  "Most of the mutations will not be significant or cause for concern, but some may give the virus an evolutionary advantage, which may lead to higher transmission or mean it is more harmful," Farrar said.