This article was originally published by B.N. Frank at Activist Post.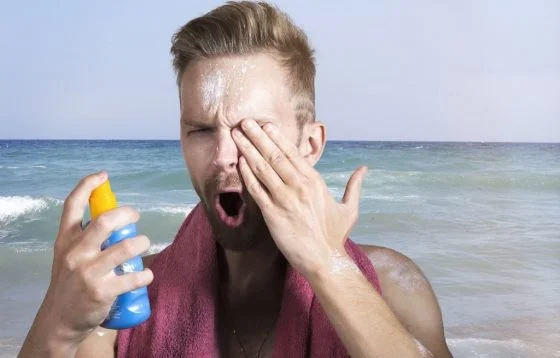 Last month, Environmental Working Group published a list of sunscreens that are safe to use.  Many popular brands, including some from Johnson & Johnson, weren't on it.  Now J&J is recalling 5 of its products.
From Yahoo:
Johnson & Johnson Recalls Select Neutrogena and Aveeno Sunscreens Due to Benzene Levels

Johnson & Johnson is recalling five of its Neutrogena and Aveeno aerosol sunscreen products due to low levels of benzene, a chemical that can cause cancer with repeated exposure.

On Wednesday, the company issued a statement announcing a voluntary recall and urged consumers to discard the products if they had already purchased them. The Neutrogena aerosol sunscreens that have been recalled are the Beach Defense, Cool Dry Sport Invisible Daily and Ultra Sheer varieties, in addition to Aveeno's Protect + Refresh spray sunscreen.

Consumers can receive a refund by calling Johnson & Johnson's Consumer Care Center at at 1-800-458-1673.

"While benzene is not an ingredient in any of our sunscreen products, it was detected in some samples of the impacted aerosol sunscreen finished products," the pharmaceutical giant said of internal testing. "We are investigating the cause of this issue, which is limited to certain aerosol sunscreen products."

A human carcinogen, benzene can potentially cause cancer depending on the level and extent of exposure.
Johnson & Johnson is not having a good summer.  Last month, the company settled its opioid lawsuit with the state of New York and announced it was leaving the opioid business.  More recently the CDC issued a warning about a health risk associated with the company's COVID vaccine.