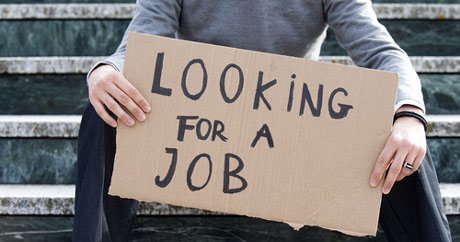 Even though the number of people who applied for jobless benefits in early June edged up to a five-week high the mainstream media is not yet ready to signal any deterioration in the "strongest United States labor market in decades."
The labor market has cooled off in the past several months. It was in part, hurt by ongoing trade fights and by less hiring in key portions of the economy such as retail, construction, and manufacturing. The government said [PDF] Thursday that initial jobless claims rose by 3,000 to 222,000, in the seven days which ended June 8. Economists polled by MarketWatch estimated new claims would total a seasonally adjusted 218,000.
The more stable monthly average of new claims climbed 2,500 to 217,750. The four-week average gives a more accurate read into labor-market conditions than the more volatile weekly number. The number of people already collecting unemployment benefits, known as continuing claims, increased by 2,000 to 1.69 million. These claims remain close to a 46-year bottom, according to Market Watch.
But is this a sign of things to come?  Some say the strong labor market we've experienced hasn't really been all that strong.
https://www.shtfplan.com/headline-news/the-real-economic-numbers-21-5-percent-unemployment-10-percent-inflation-and-negative-economic-growth_06132018
Most of the jobless claims came from Pennsylvania and California. The number of people losing their jobs is still clinging near a half-century low, however, even though the economy has slowed and hiring has tapered off. The U.S. added an abysmal 75,000 new jobs in May.
If these numbers don't improve, with 78% of the American public living paycheck to paycheck, this economy could quickly unravel.  The everything bubble cannot stay inflated forever.  It's difficult to tell if this is the beginning of a recession or a bump in the road, but keep your eyes on the numbers.  This economy is not nearly as strong and immune as the government and mainstream media pretend. There is a lot of data and evidence showing that we are in serious trouble and should be all preparing for an economic disaster.
https://www.shtfplan.com/headline-news/how-to-best-prepare-yourself-for-the-coming-financial-crisis_06282018
Economic disasters are one the hardest to prepare for because it just takes time to accumulate precious metals and pay down debts. This is one reason we are constantly reporting on the state of the U.S. economy.  We want you to take the initiative and prepare for the worst before it is too late.