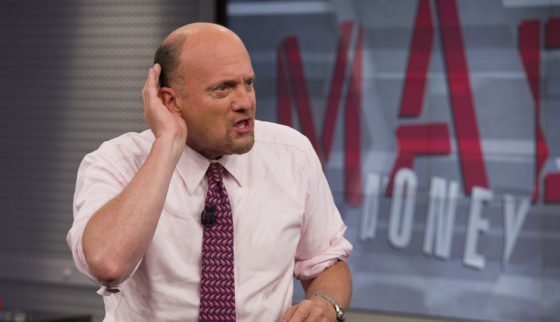 The economic ramifications of a nation on lockdown due to the coronavirus outbreak are going to be dire. They could end up being far more severe than the pandemic itself, and according to Jim Cramer, the government's bailouts won't be enough.
Now is the time to prepare for an economic crisis. Whether we actually dip into another Great Depression will greatly depend on when our freedom is restored and we can all get this economy going again. "Legislation isn't enough," the "Mad Money" host said. "Once Congress passes this bailout bill, both businesses and individuals will have some cash. But wouldn't it be better to have actual customers?" Cramer said according to a report by CNBC.
Coronavirus Crisis: The Virus Will Bankrupt More People Than It Kills
Cramer said he is confident Congress will "one way or another" be able to come to terms on a coronavirus relief package, even as the economic stimulus bill before the U.S. Senate again failed a key procedural vote Monday. Cramer suggested that once Americans are healthy, they can begin to go back into the workforce, however, that's a little disingenuous. Health Americans are also on lockdown preventing them from participating in the economy and helping to get it going again.
Will A Face Mask REALLY Protect You From The Coronavirus?
"The problem? That can't happen until we have enough ventilators and enough testing to cover the whole population," Cramer said. "The lack of those things and surgical masks are what makes this situation so dangerous. Without them, the patient could die and healthcare providers could get sick."  While we should all be trying to prevent the spread of this virus, doing so has done irreparable harm to businesses and individuals already.  So at what cost do we continue to destroy American lives?
The American people want a "sense of hope" that there will be an end date to the new stay-at-home reality, Cramer said.  "A realistic date would at least give us something to look forward to," he said.