EDITOR'S NOTE: The plant may be open by the time this article publishes.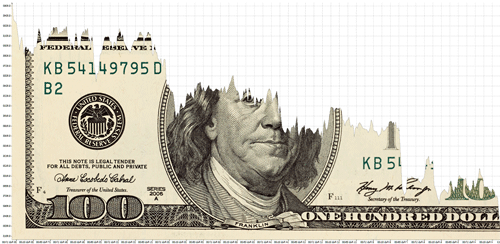 JBS SA, the world's largest meat producer, released a statement in the overnight session stating "significant progress" has been made to resolve a ransomware attack that they allege caused the shutdown of its US operations and some plants in other countries.
This looks like an excuse to blame the rising prices on anything but the inflation caused by the central banks. They are going to attempt to hide hyperinflation in fuel prices (blamed on the Colonial pipeline attack) and now, to cover the skyrocketing food prices, they are going to blame this cyberattack.
Greg Mannarino called this about a month ago.  These false flags are designed for us to not see who is really behind all of the nefarious actions and inflation (the ruling class and the central banks). He called this "scapegoat economics," and that's about the most accurate term for what's going on right now.
Greg Mannarino: "Scapegoat Economics" & The Dark Secret We Are NOT Supposed To Know
"Our systems are coming back online, and we are not sparing any resources to fight this threat," JBS USA CEO Andre Nogueira said in a statement.  That means those "resources" are money and that cost will be passed on to the end-user/consumer in the form of higher prices.  "Given the progress, our IT professionals and plant teams have made in the last 24 hours, the vast majority of our beef, pork, poultry, and prepared foods plants will be operational Wednesday", Nogueira said, according to a report by ZeroHedge. 
The cyberattack forced the shutdown of all JBS' US beef plants, which account for almost a quarter of American supplies.
The White House is blaming Russia, of course, this should surprise no one.
White House Deputy Press Secretary Karine Jean-Pierre said Tuesday that the hacking group behind the attack is "likely" based in Russia." "The White House is engaging directly with the Russian government on this matter, and delivering the message that responsible states do not harbor ransomware criminals," she said.
Three weeks ago, another ransomware attack brought down Colonial Pipeline and now we have gasoline prices hiding the inflation of the massive money creation from the central banks.
Do not expect this to end.  What's the next thing to experience a cyber attack? The power grid? Back in 2017, it was shown that the ruling class can do anything they want with the power grid:
Hacking The Power Grid: They Can Induce Blackouts On American Soil AT WILL
So, as always, stay prepared. Stay vigilant. Do your best with any preps right now that you may have overlooked.  Only time will tell just how far the rulers are willing to go to manufacture our consent to be slaves to them, but we do know that it is far from over.
Use your critical thinking and discernment.  It's time to break those last mental chains and realize that government is slavery, and no one makes a rightful master and no one makes a rightful slave.