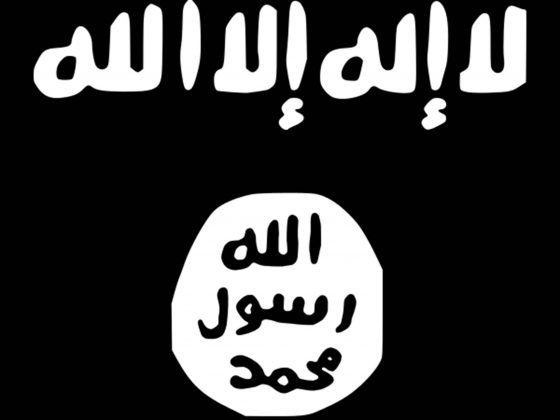 Terrorist group ISIS has claims to have hacked the State Department and the United States Army.  Not only that, but they've put out a gruesome propaganda video detailing what their plans are now that they have "information.
The infamous terror group claims in the video it is sending assassins to employees' homes. The footage was released by ISIS hacking group Islamic Ghosts of the Caliphate shows series of American websites with data it claims to have hacked from them, according to the Daily Mail. One of the boldest claims in their video is that ISIS is sending lone wolf assassins to employees' homes.
The video declares: "Muslims will return to being masters of the world and kings of the earth." It starts with disturbing images of maimed or killed Syrian and Iraqi children while a voice says in Arabic: "The Islamic State did not start the war against you and you will pay a great price as your sons will return to you as amputees or in coffins."
But many believe this is nothing more than a "deep state-funded" video.
As scenes of war, bombings, and terror attacks flash on the screen, the narrating voice continues. "You will pay a price as you walk along your streets fearing Muslims. We will attack your homeland – you will not even feel secure in your bedrooms." The video then brings up a message in English and Arabic reading, which reads: "We were able to hack sensitive sites of the US Army, the Interior Ministry, the State Department, and other government sites, and we were able to get thousands of your confidential information. We have sent the information to our lone wolves to assassinate you and to increase frequent jihadist operations against you."
According to the Daily Mail, the video then shows a series of American websites with the names and addresses of employees which the group claims to have gotten after hacking the sites. The examples of hacked websites shown in the video are not from the State Department or US Army but other lower-security sites including the Geological Society of Nevada and the National Caves Association.