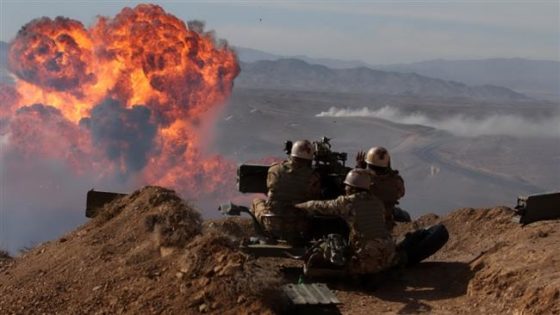 Iran is clearly rattled by the death of Maj. Gen. Qassem Soleimani earlier this week.  While Tehran is issuing threats of retaliation, the United States has allegedly already chosen 52 potential targets should Iran decide to avenge Soleimani's death.
The targets that were chosen by the U.S, Trump tweeted, include some sites in Iran that are "important" to the nation's culture. But that doesn't appear to be phasing Iran much, if at all. Major Gen. Hossein Dehghan, the military adviser to Iran's Supreme Leader Ayatollah Ali Khamenei told CNN in an exclusive interview Sunday that Iran's response to Soleimani's death "for sure will be military and against military sites," adding that no U.S. military staff, vessel, or base "will be safe."
Dehghan did maintain Tehran still wants to avoid full-fledged war between the two countries but said it was Washington's responsibility not to escalate things further. "The only thing that can end this period of war is for the Americans to receive a blow that is equal to the blow they have inflicted," he said, referring to the Soleimani strike. "Afterward they should not seek a new cycle." -Yahoo News
https://www.shtfplan.com/headline-news/ww3-ayatollah-vows-severe-retaliation-against-criminals-responsible-for-killing-iranian-general_01032020
It is pretty safe to say that Donald Trump did escalate what was already a proxy war by killing Soleimani.  According to The Week, the U.S. wholeheartedly took what was arguably already a war (with an economic blockade and regular skirmishes with Iranian proxy forces) to a straight-up shooting war. Although disturbing, it also needs to be said that war and killing and murder are things that both the right and left can both agree on.
Events like this bring out the absolute worst in the American foreign policy community. Many conservative writers and thinkers, including former National Security Adviser John Bolton, the Hudson Institute's Michael Doran, and Commentary's Noah Rothman, openly cheered this Putin-style cold-blooded murder of a foreign statesman. Other more supposedly nonpartisan commentators uncritically parroted Trump administration assertions that Iran was planning something bad. Every top Democratic presidential candidate except Bernie Sanders was careful to foreground that Soleimani was a bad guy before condemning the assassination in their initial comments.

The truth is that Soleimani was not all that different from any of about five dozen current and former American politicians and bureaucrats — if anything, he was considerably more restrained about the use of force. Yes, he was involved in a lot of bloody wars — but so was every American president since 2000, and besides half the wars he fought in were started or fueled by the United States. It's just another instance of America's gigantic hypocrisy when it comes to war. –The Week
War is a Racket – The Antiwar Classic by America's Most Decorated Soldier, written by Smedly Butler infamously lays out just how horrifying the human construct of war has always been. "Unique among the high ranking military officers of the US and the world I do not know of any other high ranking military officer of the US or the world, who has spoken or written such most important truths and facts about the nature and causes of war." General Butler wrote in simple and direct language that everyone can understand. His honesty; care for society, humanity, and justice for all; and profound insights; are self-evident in his writing. Moreover, it is even much more relevant now than when it was written in 1935. War Is a Racket is the title of two works, a speech and a booklet, by retired United States Marine Corps Major General and two time Medal of Honor recipient Smedley D. Butler. In them, Butler frankly discusses from his experience as a career military officer how business interests commercially benefit (including war profiteering) from warfare. After his retirement from the Marine Corps, Butler made a nationwide tour in the early 1930s giving his speech "War is a Racket". The speech was so well received that he wrote a longer version as a small book with the same title that was published in 1935 by Round Table Press, Inc., of New York. The booklet was also condensed in Reader's Digest as a book supplement which helped popularize his message. In an introduction to the Reader's Digest version, Lowell Thomas, the "as told to" author of Butler's oral autobiographical adventures, praised Butler's "moral as well as physical courage".
Thus, having stuffed patriotism down their throats, it was decided to make them help pay for the war, too. So, we gave them the large salary of $30 a month! All that they had to do for this munificent sum was to leave their dear ones behind, give up their jobs, lie in swampy trenches, eat canned willy (when they could get it) and kill and kill and kill…and be killed." ― Smedley D. Butler
This article contains affiliate links.