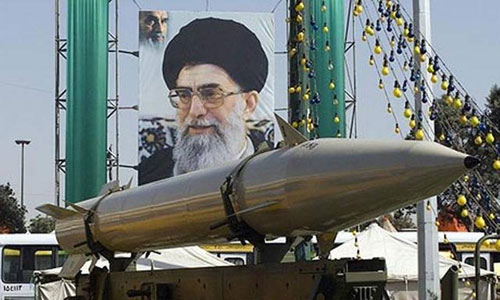 Iran's Revolutionary Guards commander vows it's not over for the United States after Iranian missile strikes on U.S. forces in Iraq.  Senior commander Abdollah Araghi said that Iran would take "harsher revenge soon," without specifying what that might entail.
Tasnim News Agency reported on Thursday that the missiles that hit U.S. interests in Iraq were only the beginning of the strikes.  The deputy head of the IRGC, Ali Fadavi, described Iran's missile attacks on US forces as a display of the Islamic Republic's military capabilities, claiming that the Americans "couldn't do a damn thing" about the strikes.
And that isn't all that far from the truth.  President Donald Trump even tweeted that "all is well" in the aftermath of the attacks. Sure, just pass the cost of another war onto the backs of the taxpayers who are already struggling to make ends meet under the weight of their already massive tax burden.
https://twitter.com/realDonaldTrump/status/1214739853025394693?ref_src=twsrc%5Egoogle%7Ctwcamp%5Eserp%7Ctwgr%5Etweet
Earlier, President Hassan Rouhani said that Iran's ultimate goal, in retaliation against the assassination of Quds Force commander Qassem Soleimani, is the complete removal of U.S. forces from the region. Iran's supreme leader described the missile strike as a "slap in the face" for the U.S. but said that the attack was not "sufficient" to remove "the corrupting presence of America in the region," according to a report from RT. 
While the current round of violence may be over, Iran stands ready to respond to any future U.S. provocation.  It does not look like Trump intends to respond with more violence at this time.  Iran's anticipated retaliation for the U.S. assassination of Qassem Soleimani sent a clear signal to Donald Trump that the country has the military might to take on the military-industrial complex in a war, according to Scott Ritter, a former US Marine Corps intelligence officer.