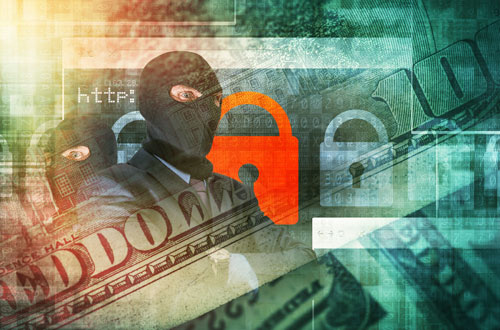 Intelligence insider Jim Rickards has previously warned of asymmetric attacks using cyber warfare, financial warfare and domestic disasters involving chemical, biological or radiologicial events. The threat is multi-faceted and the consequences of such an attack, whether it takes the the form of state-sponsored cyber financial warfare or a rogue terrorist group detonating a dirty bomb, could act as a destabilizing event that wipes out everything from our power grid to the wealth stored in your digital financial profiles.
Having worked directly with intelligence agencies simulating and war-gaming the potential fall-out that could result, in his latest interview with Crush The Street Rickards explains the distinct Doomsday scenarios that could instantly collapse life as we know it in America today… and how to prepare for them.
These things are actually happening and your digital wealth is vulnerable to a number of calamities… critical infrastructure failures… whether it's power grid, banking system, cyber financial warfare, etc.
Last month cyber thieves figured out a way to steal $100 million from the central bank account of Bangladesh via the U.S. Federal Reserve. They could have gotten away with $900 million more had it not been for a small typo. The point, as Rickards notes, is that there is a realistic possibility of a much larger-scale attack that targets not a central bank, but the direct holdings of every bank account in America.
The only tool you have at your disposal to protect from such an attack, says Rickards, is gold:
You never want to go all in… I am saying that 10% of your wealth… put it into physical gold… put it in a safe place and that will be immune from power grid outages, exchange closures, digital asset seizures and cyber financial warfare.
And while the potential for a serious calamity that would affect our digital monetary systems is a compelling reason to own gold, in his book The New Case For Gold Rickards explains that a global monetary collapse is also in the cards. And that means gold could one day become the de facto global currency as confidence in a global economy awash in fiat money is lost.
In the interview Rickards takes on analysts who say that a currency cannot be backed in gold, arguing that supply of the precious metal through current official holdings, private holdings and existing gold mining operations is sufficient to support well managed currencies. And countries that refuse to follow sound money policies, he says, will simply have worthless currencies that will not be accepted on the world economic stage.
That's the whole point of the gold standard… it's to force governments and countries to do prudent things.

As it is now there's no standard… there's no enforcement mechanism… there's nothing.

I've spoken to Ben Bernanke and the head of the IMF about it and they both used the same word to describe the international monetary system… it's incoherent.
It appears that a gold standard is the end-game for countries like China and Russia considering that they have been aggressively accumulating the metal in recent years. And while the United States may maintain a monetary hegemony over global affairs right now, there will come a time when that will no longer be the case. With gold being used to back currencies, prudent monetary policy will be rewarded.
If people had confidence that you were doing the right thing they would happily sell you the gold…  if they lack that confidence [in your currency] they wouldn't sell you the gold… but that is a market signal telling you you've got the wrong policies… you've lost the confidence of your citizens.
But we're not there yet. A global monetary reset needs to happen first. And that means the government and Federal Reserve are going to stay the course, including quantitative easing for the people,  no matter how disastrous the next round of policies may be.
As Rickards suggests, this makes the case for $10,000 gold quite strong, because they will continue to push low or no interest rate policies while printing even more money to stem off a potentially deflationary environment.
Deflation is good for citizens… inflation is good for government. But if you're fighting the government, the government will win in the long run even though it's taking longer than they thought.

At the end of the day they'll get the inflation… and you'll be glad you have some gold. 
Check out Jim Rickards' latest book The New Case For Gold.
For more interviews like this one visit CrushTheStreet.com. To learn how the smart money is positioning for gold's bull run by acquiring precious metals assets click here.