The follow report was originally published by Joshua Krause at Tess Pennington's ReadyNutrition.com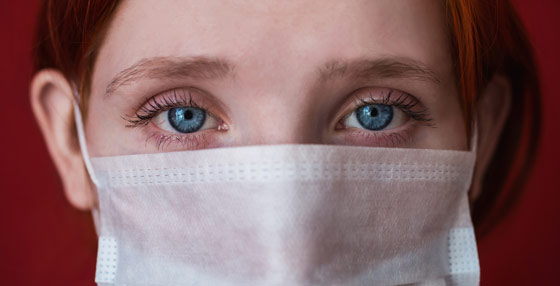 Love him or hate him, there's definitely one thing that you cannot deny about Bill Gates. He's a guy who is in the know. Since he made his billions, he has brushed shoulders will all manner of experts and powerful people. That's why regardless of how you feel about him, you should listen up when he provides a warning. Even if that warning is BS, it'll tell you a lot about what is on the minds of the most powerful people in the world. Those individuals are after all, well acquainted with each other.
In this particular instance however, there is no BS. Before speaking at the Munich Security Conference on Saturday, he told The Telegraph that biological terrorism is one of the gravest threats we face today, perhaps even more so than nuclear war. He believes that within the next 10-15, it's likely we'll face a bioweapon that could kill hundreds of millions of people.
"Natural epidemics can be extremely large. Intentionally caused epidemics, bioterrorism, would be the largest of all.

"With nuclear weapons, you'd think you would probably stop after killing 100million. Smallpox won't stop. Because the population is naïve, and there are no real preparations. That, if it got out and spread, would be a larger number."
Of course, engineered bioweapons have been around for a long time. But Bill Gates explained in simple terms why the threat is greater now than ever before.
He said developments in genetic engineering were proceeding at a "mind-blowing rate". Biological warfare ambitions once limited to a handful of nation states are now open to small groups with limited resources and skills.

He said: "They make it much easier for a non-state person. It doesn't take much biology expertise nowadays to assemble a smallpox virus. Biology is making it way easier to create these things."
Gates is absolutely right about that. What used to take massive laboratories, hundreds of researchers, and millions of dollars, could one day be accomplished by a handful of people in a basement with a shoestring budget. We're rapidly approaching a future where a manufactured virus capable of killing millions and completely upending global civilization, can be created by nearly anyone with the proper skills and a few thousand dollars worth of equipment.
To put that in perspective, there's only a handful of people in the world who are capable of ordering a nuclear strike on another nation. How many people are there in the world with the kind of skills that would allow them to make a world-ending virus? Tens of thousands of people perhaps. How many people in the world have the means and ability to learn these skills? Perhaps hundreds of thousands. And that number could grow as technological advances make genetic engineering easier. So if hundreds of thousands of people had their finger on the red button, you have to ask yourself, how long would it take before someone pushes it?
This is the world we live in now. A global pandemic engineered by terrorists is practically inevitable, and will likely be seen in our lifetimes. Make sure that you have the right skills and the right gear to see your family through it.
Joshua Krause was born and raised in the Bay Area. He is a writer and researcher focused on principles of self-sufficiency and liberty at Ready Nutrition. You can follow Joshua's work at our Facebook page.
---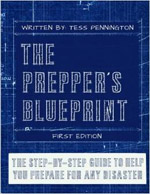 Tess Pennington is the author of The Prepper's Blueprint, a comprehensive guide that uses real-life scenarios to help you prepare for any disaster. Because a crisis rarely stops with a triggering event the aftermath can spiral, having the capacity to cripple our normal ways of life. The well-rounded, multi-layered approach outlined in the Blueprint helps you make sense of a wide array of preparedness concepts through easily digestible action items and supply lists.
Tess is also the author of the highly rated Prepper's Cookbook, which helps you to create a plan for stocking, organizing and maintaining a proper emergency food supply and includes over 300 recipes for nutritious, delicious, life-saving meals. 
Visit her web site at ReadyNutrition.com for an extensive compilation of free information on preparedness, homesteading, and healthy living.