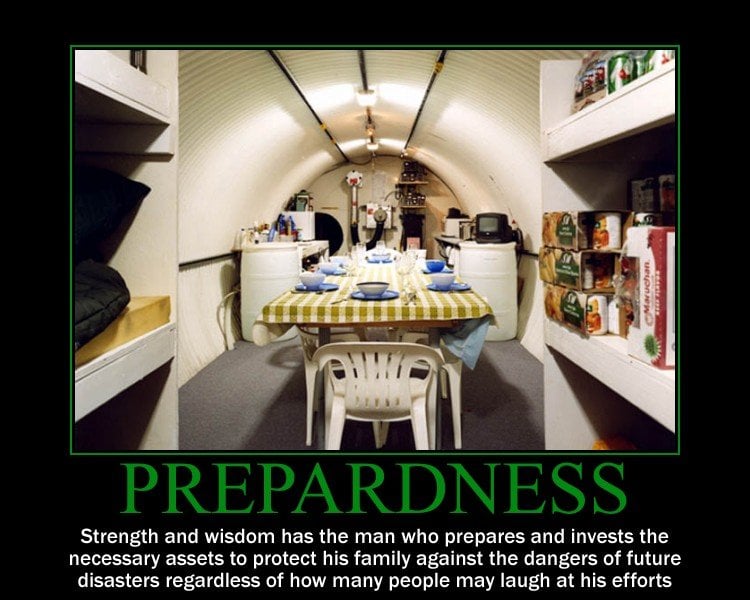 So you've been convinced that there are many major threats that humanity faces… and you've decided to get prepared. You've decided to survive.
That's great. But there are many pitfalls and potential mistakes that newbies and long-term preppers alike should be wary of.
But getting ready for unrealistic doomsday scenarios means that many preppers are focusing on the wrong problems, and will end up ill prepared.
Too many gadgets, not enough time learning to use them. Too much expensive gear, and not enough essentials, or at least not enough to last when you need it.
Be practical, be thorough, but focus on the scenarios that are most likely to hit your local area – with natural disasters being perhaps the most likely in the real world, but complex conspiracies and apocalyptic mega disasters ranking much further down the line.
You are not prepping to save the world – though you can try in your spare time. You are prepping to keep you and yours alive, safe and prepared to thrive in the aftermath.
What real world crisis are actually likely to strike in your neighborhood and affect you?
And your preps don't necessarily have to be expensive. Just the bare basics and the right mentality could be more valuable than features and high-end gear.
This guy focused on how many useful or life-saving materials he could easily fit into a survival pill bottle, with the things lying around his house, spending no more than $1.
Which items would you include? And what do you think are the most important detail items for an emergency.
Often times laying low, bugging in, and staying off the radar are more important than heroic, firepower or bold cross-country adventures.
Something to think about anyway.
25 Survival Myths That Could Actually Hurt You

Read more:
A Step-By-Step Guide To Prepare For Any Disaster
Worst Mistakes To Avoid When Going Off Grid: "We Wish We'd Known"
Off Grid Antibiotics: For When There is No Medicine
When the Lights Go Out: Tips and Tricks for Priming Off-Grid Light Sources