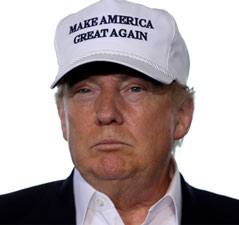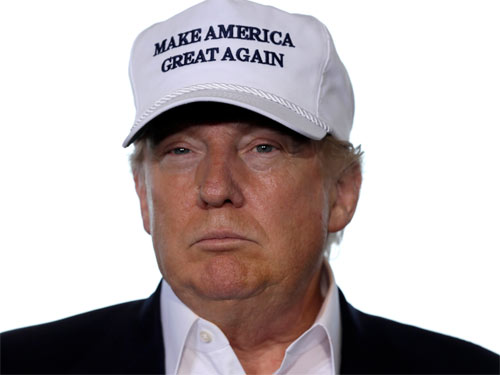 Donald Trump appears to be taking the war to the establishment and he's talking directly to the American people in a an op-ed published by The Wall Street Journal.
"Let me ask America a question," Trumps begins. "How has the 'system' been working out for you and your family? No wonder voters demand change."
Taking direct aim at Ted Cruz for bragging about his "voterless" victory in Colorado, Trump blasts the entrenched politicos, donors and the system as a whole:
In recent days, something all too predictable has happened: Politicians furiously defended the system. "These are the rules," we were told over and over again. If the "rules" can be used to block Coloradans from voting on whether they want better trade deals, or stronger borders, or an end to special-interest vote-buying in Congress—well, that's just the system and we should embrace it.

…

I, for one, am not interested in defending a system that for decades has served the interest of political parties at the expense of the people. Members of the club—the consultants, the pollsters, the politicians, the pundits and the special interests—grow rich and powerful while the American people grow poorer and more isolated.

…

The only antidote to decades of ruinous rule by a small handful of elites is a bold infusion of popular will. On every major issue affecting this country, the people are right and the governing elite are wrong. The elites are wrong on taxes, on the size of government, on trade, on immigration, on foreign policy.

Why should we trust the people who have made every wrong decision to substitute their will for America's will in this presidential election?

Here, I part ways with Sen. Ted Cruz.

Mr. Cruz has toured the country bragging about his voterless victory in Colorado. For a man who styles himself as a warrior against the establishment (you wouldn't know it from his list of donors and endorsers), you'd think he would be demanding a vote for Coloradans. Instead, Mr. Cruz is celebrating their disenfranchisement.

…

The American people can have no faith in such a system. It must be reformed.

Just as I have said that I will reform our unfair trade, immigration and economic policies that have also been rigged against Americans, so too will I work closely with the chairman of the Republican National Committee and top GOP officials to reform our election policies. Together, we will restore the faith—and the franchise—of the American people.

We must leave no doubt that voters, not donors, choose the nominee.

How have we gotten to the point where politicians defend a rigged delegate-selection process with more passion than they have ever defended America's borders?

Perhaps it is because politicians care more about securing their private club than about securing their country.

…

The political insiders have had their way for a long time. Let 2016 be remembered as the year the American people finally got theirs.
You can read the full letter here: Let Me Ask America a Question