This article was originally published by Tyler Durden at Zero Hedge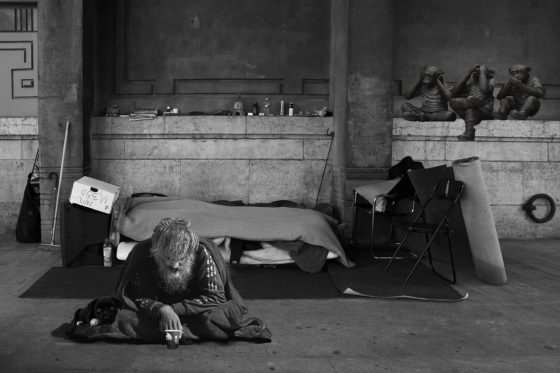 Though the crisis of homelessness across the US has eased somewhat over the past decade, there are still some 550,000 homeless people in the US, equivalent to roughly one-fifth of one percent of the population.
Data from the Department of Housing and Urban Development cited by Business Insider shows that the US homeless population decreased by 14.4% between 2007 – when there were roughly 650,000 homeless in the US – and 2017.
The fluctuations in the homeless population weren't even across the US. Michigan led the country by decreasing its homeless population by 68% between 2007 and 2017. New Jersey and Kentucky also saw decreases of more than 50% over that time period.
But while some states in saw meaningful reductions, there were 14 states (including Washington, DC) where homeless populations rose from 2007 to 2017. North Dakota, one of the most sparsely populated states in the US, saw a staggering increase of 71.2%. South Dakota and Wyoming also saw sizable increases of 60%.
But as property values in some of the largest and trendiest urban centers have risen since the crisis, the state level figures mask crises in the cities. In a recent piece, Bloomberg chronicled the homelessness crisis in Los Angeles. The city made record progress over the past year placing homeless people in housing. But the overall rate remains high nearly 60,000 people in a city of 4 million, that's an increase of 47% since 2012. The number of people becoming homeless for the first time increased by 16% to nearly 10,000.
That being said, the face of homelessness is changing. There are more professional workers living in their cars in parking lots.
Research by Zillow recently found that every 5% increase in rents in LA resulted in another 2,000 people becoming homeless, one of the highest correlations in the US. And with Amazon moving into Queens, the backlash by the working class, who are the most vulnerable segment of the population has already begun.