This article was originally published by Tyler Durden at Zero Hedge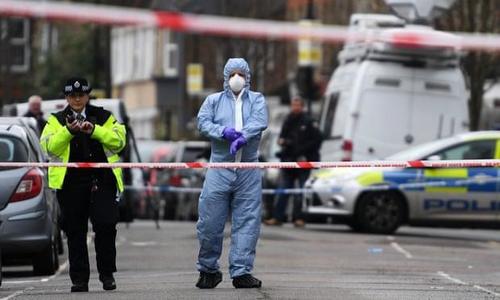 The murder and manslaughter rate in England and Wales has risen to the highest in a decade, official figures show.
As The Guardian reports, there were 719 homicides – murder and manslaughter – in the year to June, a 14% increase from 630 in the previous year excluding exceptional incidents in 2017 such as the terrorist attacks in London and Manchester, the Office for National Statistics said.
It was the highest number since 775 homicides were recorded in the year to March 2008.
There were 39,332 offences involving a knife or sharp instrument, up 12% on the previous year, according to police-recorded data. The figure excludes data from Greater Manchester police after a review identified undercounting of crimes involving a knife or sharp instrument due to a technical issue.
There were also jumps in the numbers of recorded robberies (up 22%), sexual offences (up 18%), vehicle-related theft (up 7%) and burglaries (2%).
Total police-recorded crime rose by 9% as forces in England and Wales registered a total of 5.6m offences in the year to June, the ONS said.
John Apter, the chair of the Police Federation, which represents tens of thousands of rank and file officers, said:
"It didn't take a crystal ball to predict these shocking increases because they only reflect what we have been telling government for years – we need more boots on the ground."
Have no fear though Brits, since the government has a plan:
"We are consulting on a public health approach to serious violence and giving police extra powers to tackle knife crime through our offensive weapons bill."