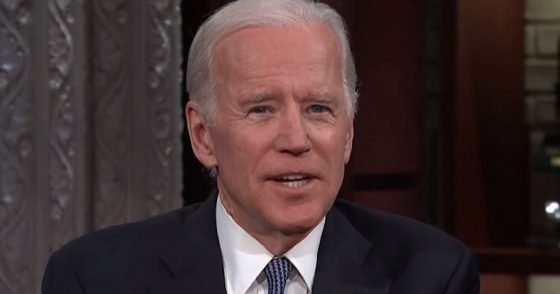 History professor Alan Lichtman, who has accurately predicted the outcome of every election since 1984, has made his prediction for 2020. Although we have already all but been promised the vilest election in American history, Lichtman says Joe Biden will win.
It's worth mentioning that in 2000, Lichtman predicted that Al Gore would win the election. While Gore won the popular vote, he ultimately lost the presidency to George W. Bush after the Supreme Court ruled to stop the recount for Florida's electoral votes. Lichtman stands by validity of his prediction, still.
Now, Lichtman and his "13 keys" are ready to call 2020. In an interview with CNN, Lichtman was definitive in his answer: "The keys predict that Donald Trump will lose the White House this year."
However, this election is already shaping up to be one that's the elitists in the Federal Reserve intend to make as chaotic as possible. This will further enrage the masses on both sides, regardless of the winner, and we could very well be in for a dark winter thanks to the political division being used against us. If you haven't figured it out yet, we don't choose the president anyway.  The president is a puppet chosen by the Federal Reserve.
MSM Frenzy: Trump Floats The Idea Of Delaying The Election
Another Secret Model: A Contested 2020 Election
SO far, this entire election is a setup, and we are being played. The puppets will do their dancing for the Federal Reserve and continue to destroy what's left of small businesses and the middle class, and it literally won't matter who wins. The only way out of this mess is to wake up and realize this.  Refuse to participate in the Matrix and the beast system already in place. Everywhere you look, mainstream media is already "gearing up " the public for a ridiculously tough winter on all fronts. Pay attention, prepare, but don't live in fear.
This election won't matter, what is desired is the outrage over it and people on both sides will fall for the trap. It doesn't matter who sits in the Oval Office. The Federal Reserve is going to get their way, and this plan to enslave humanity has been centuries in the making.  As Greg Mannarino says: "If you're on a [political] side, you're on the wrong side."